This hefty Switch bundle comes with Pokémon Sword + Shield and a Labo Kit for £339
A bulky Black Friday Switch bundle.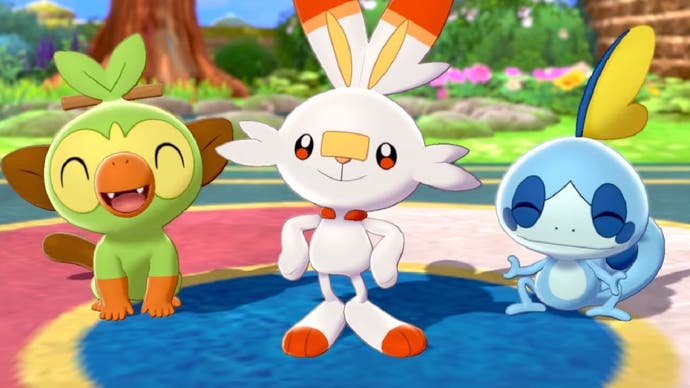 Black Friday is upon us! The sacred day of spending with blind abandon is finally here, and for those of you hankering for some fresh Nintendo deals, you're in luck.
Amazon has beefed up its Switch bundle offerings with the addition of a honking Nintendo Switch with Pokémon Sword, Pokémon Shield and a Labo Variety Kit for £339.99.
Oh, and there are stickers.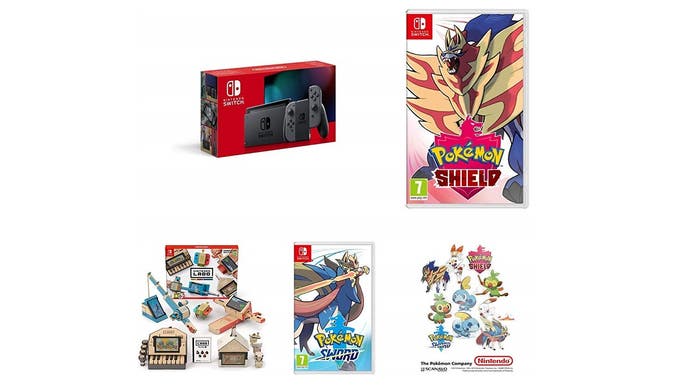 While not the cheapest bundle we've seen so far, it's definitely one of the best value Nintendo Switch deals this Black Friday. Plus, it includes two of the console's most sought-after games right now and possibly the best Labo Kit out of the lot - at least in terms of giving you multiple cardboard things to try!
By comparison, only yesterday we spotted an impressive Nintendo Switch bundle including the Nintendo Labo Variety Kit and The Witcher 3: Wild Hunt - Complete Edition for £299.99.
Purchased on its own, a Nintendo Switch console is currently on for £279. Considering that Pokemon Sword and Pokemon Shield cost around £44 each when bought new, and the Labo Variety kit will set you back around £25, in effect this bundle will save you over £50. Not too shabby, Black Friday gods.
As ever with Black Friday week, these are the best deals around right now, but there's always the chance prices will drop some today and over the weekend. For further bargains, you can peruse our list of Nintendo Switch deals for Black Friday 2019. On top of that, we've got pages dedicated to the best Xbox Black Friday deals and the best PlayStation Black Friday deals, too.