These Nintendo toys launch in McDonald's Happy Meals next week
New Supersize Mario Bros.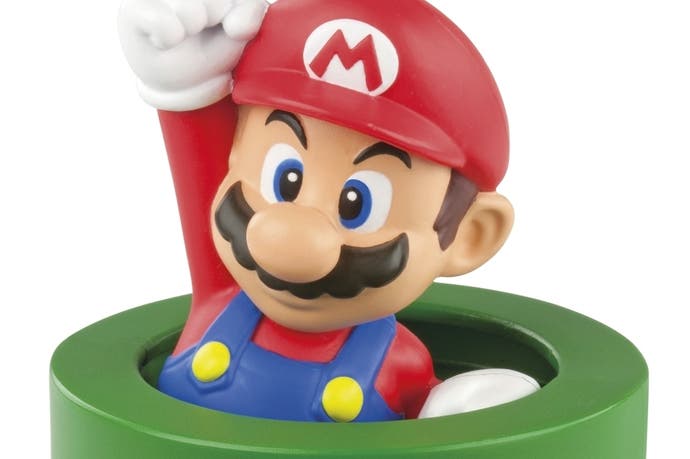 Nintendo has teamed up with McDonald's to include a range of Mario toys in Happy Meals from next week.
Figurines featuring Mario, Luigi, Donkey Kong, Toad and Yoshi will be available from 19th March until 29th April, Nintendo UK revealed today.
Several of the toys will be interactive, including Mario's Hovering Coin, the Donkey Kong Barrel Projector, a Super Sound Mushroom and Mario's Warp Pipe Embosser.
There's a healthy message behind the range, too - a "Run, Jump and Power-Up with Super Mario" promotion that will encourage children to be active as well as eat fries.
Nintendo president Satoru Iwata recently announced a new push to be more open in licensing the company's characters in order to maximise their exposure. Take a look at the full range of toys below: