There's another new The Walking Dead tie-in game
This time, for VR.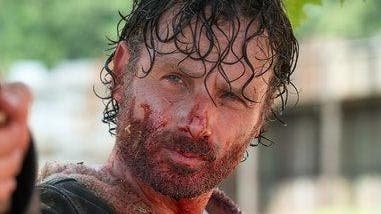 The Walking Dead has a mixed history when it comes to video game adaptations. For every season of Telltale's usually great episodic series, there's another game which is a bloody mess.
So it's with more than a little trepidation we await The Walking Dead Onslaught, a VR game coming this autumn for Oculus Rift and HTC Vive headsets.
Why not call it VR The Walking Dead? Anyway.
According to the blurb, it will introduce "the most visceral combat experience that veteran VR-studio Survios has built to date" and let you wield "iconic melee and ranged weapons using real-motion VR mechanics - and experience the variety of their graphic end results".
A big feature of the game will be its "progressive dismemberment system", which will offer "delimbing", "carving" and "impaling".
Sounds cheerful.
Here's a teaser, which offers no gameplay footage: