There's a Serious Sam Collection heading to Switch next week
Includes Serious Sam HD 1&2, plus 3: BFE.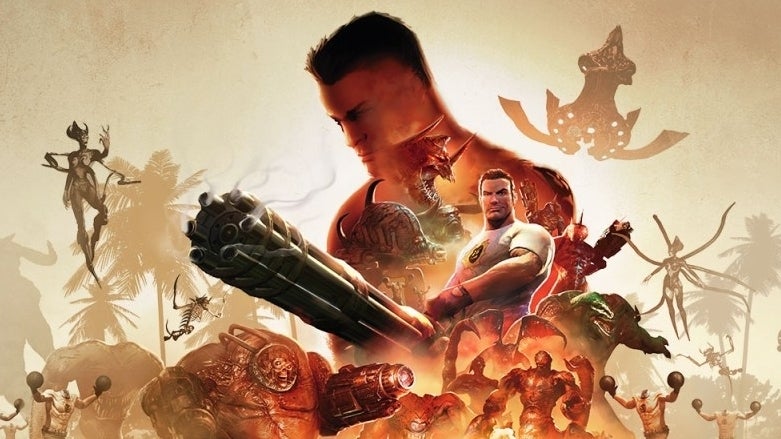 How much Serious Sam is too much Sam? Well, certainly not threemuch Sam, according to developer Croteam and publisher Devolver Digital; as of next Tuesday, 17th November, a triple whammy of Serious Sam first-person shooters will be heading to Nintendo Switch.
The Serious Sam Collection, as the bundle will be known, includes Serious Sam HD: The First Encounter and The Second Encounter - Croteam's two spruce-ups of Sam's original adventures - as well as Serious Sam 3: BFE and the Legend of the Beast and Jewel of the Nile expansions.
Serious Sam's typically frenzied old-school shooting action - which variously catapults players from ancient Egypt to medieval Europe and all the way into the future across the course of Croteam's first three games - will support local co-op for up four players on Switch, in both the main campaign and standalone survival mode.
More traditional competitive multiplayer pursuits are also included, with the Serious Sam Collection featuring the likes of Deathmatch, Team Deathmatch, and Capture the Flag for those looking to more aggressively undermine friends and enemies.
And how much will these three action fiestas set you back? The Serious Sam Collection will be priced at £26.99 when it comes to Nintendo's eShop next Tuesday, 17th November.