There's a playable game of Tetris hidden on the dashboard display of some Russian trucks
Road blocks.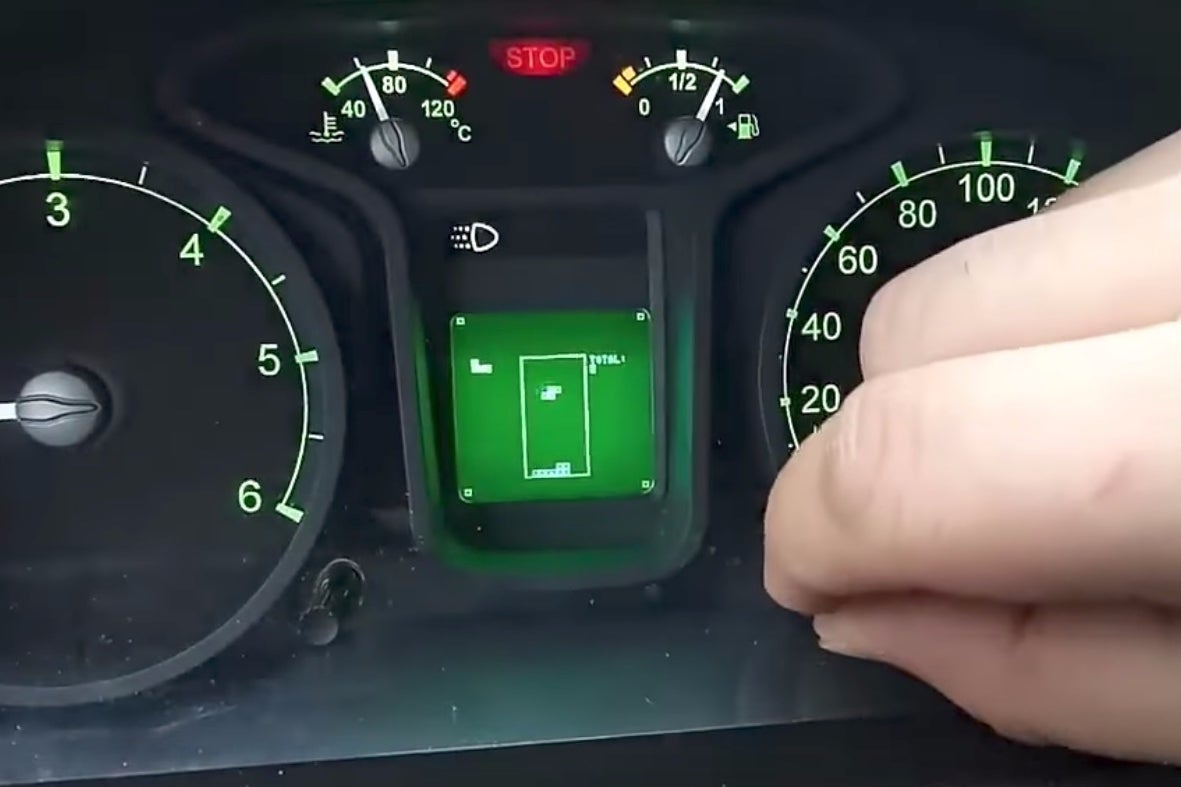 In news that is both weirdly thrilling, and slightly unverifiable (given my general lack of Russian language proficiency), someone has found a playable game of Tetris hidden away on the dashboard display of certain Russian trucks.
As spotted by Jalopnik, the GAZelle Next series of vans and trucks appears to feature a nifty easter egg which enables drivers to play a fully functional game of two-colour Tetris on the dashboard after correctly following an elaborate series of inputs.
The whole process is captured in real-time in the video above, as narrated by a man speaking Russian. As such, most of the required inputs remained a mystery to me, even after watching the gleefully absurd procedure in full. However, one of Jalopnik's readers has thoughtfully translated the steps to play in-dash Tetris as follows:
"Turn on the ignition, 2) Start the vehicle, 3) Activate the right turn signal for three blinks, 4) Flash the high beams two times 5) Push the clutch five times, 6) Rev the engine to 3000 RPM while holding the left trip meter knob counterclockwise."
I've no idea if any of this truly works, but I'm fully eager to believe that it does. Join us next time on Highly Unlikely Video Game Platforms when we enjoy a spirited game of Ghouls 'n Ghosts on a vintage Corby trouser press.