There's a new Tomb Raider game launching next year
But...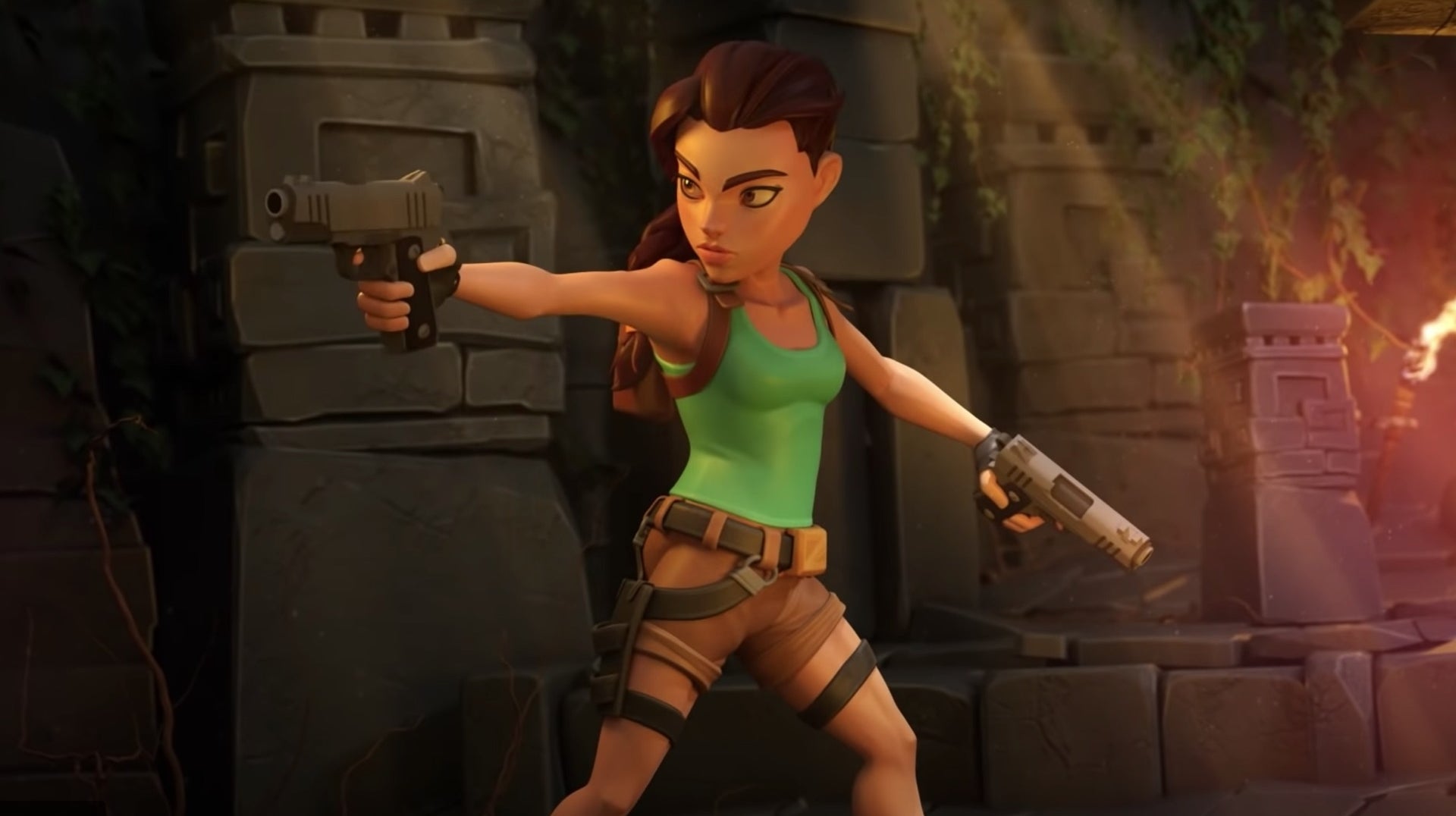 It's been two years since Lara Croft's last video game outing - developer Eidos-Montréal's grim trilogy capper Shadow of the Tomb Raider - and now, finally, Square Enix is teasing Lara's long-overdue return in the form of next year's Tomb Raider Reloaded. You might wish to immediately temper your expectations, however, given that it's a free-to-play mobile game.
Square shared its Tomb Raider Reloaded announcement news on Twitter, but offered little in the way of additional information regarding its new "action arcade" project, aside from it being the work of developer Emerald City Games (most recently responsible for free-to-play effort G.I. Joe: War on Cobra) and Square Enix's London mobile team.
Those absolutely desperate for additional details, however, do have the option of dissecting the 40-second long teaser trailer accompanying the announcement, which offers a dramatic slo-mo pan across some menacingly posed foes - including a wolf, rock monster, giant spider, and T. rex - before settling on Lara herself, guns a-blazing.
It unfortunately doesn't shed any additional light on Lara's newest adventure from a gameplay perspective, but we do get a good look at its chosen art style - which I'm going to describe as "potentially divisive", and leave it at that.
Next year, of course, marks the Tomb Raider series' 25th anniversary - Lara's debut outing, developed by British studio Core Design, having released back in 1996 - so hopefully today's Tomb Raider Reloaded news is only the start of Square Enix's birthday celebrations for one of video gaming's most iconic characters. Fingers crossed.