There's a new sound for rare Xbox achievements
Pop.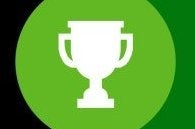 Hard-to-win Xbox achievements will now sound a little different.
Awards unlocked by only a fraction of players will now automatically pop with a new notification to reward you for your efforts.
Microsoft added in a feature where you can see the rarity of each award in the latest Xbox One system update. Those in the preview programme can see the next step, the custom rare achievement notification, right now.
Here's how it sounds:
And how it looks in-game:
To clarify, it's different to how the set Trophy levels work on PlayStation determining points (Bronze, Silver, Gold, Platinum) although the PlayStation does have Trophy rarity listings too - there's just no difference in award notification.
Other features added to Xbox One for preview members include more posting options for the console's baked in Looking for Group (LFG) feature, the first official Arena feature (for Killer Instinct) and the ability to send group messages. Handy!