There was a weird thing in last night's Japanese Nintendo Direct
Switch's HD Rumble used to simulate boobs.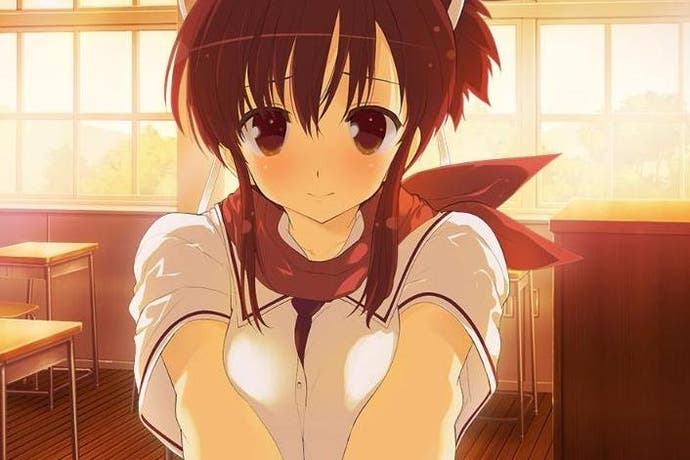 Did you watch last night's Nintendo Direct? It included information on family-friendly games such as Splatoon 2, Arms and Hey! Pikmin.
Oh, and if you were watching in Japan, it also included a live-action skit where the Nintendo Switch console's HD Rumble was shown simulating the feel of a pair of boobs.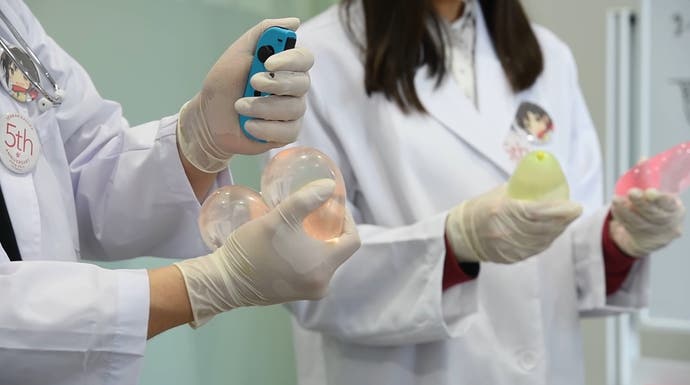 In a bizarre segue left out of the broadcast's European and North American versions, Marvelous Entertainment announced a new Senran Kagura game for Nintendo Switch, which will once again feature the franchise's cast of short-skirted, large-breasted ninjas.
The game was introduced with a single piece of concept art, and only a working title - it seems like the game is still a while from release.
Marvelous then discussed how the game would support HD Rumble. This aspect was illustrated by a pair of actors dressed as lab coated scientists, wielding slow-motion shots of a wobbling dessert and pairs of water balloons.
The game will, apparently, let you discover how the jiggling of an ample chest feels through the power of HD Rumble. Hopefully it's more enjoyable than watching this bloke caress a couple of water-filled rubber orbs.
The skit is also on Nintendo's YouTube channel:
Nintendo Directs frequently feature content tailored to each region and, as of yet, there's no word on a Western launch for Senran Kagura on Switch (although other entries in the series have released in both Europe and North America on 3DS).