The Warlock of Firetop Mountain video game hits the App Store later this month
Fighting Fantasy on mobile.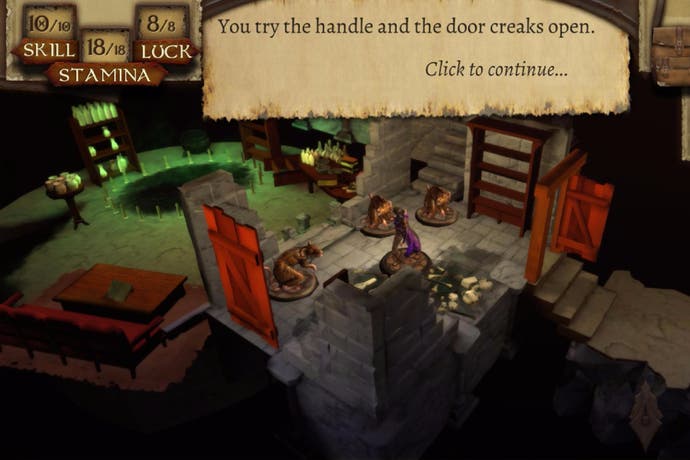 The Warlock of Firetop Mountain video game comes out on the App Store on 22 February.
The iPhone and iPad game is a port of Tin Man Games' PC adaptation of Steve Jackson and Ian Livingstone's 1982 Fighting Fantasy gamebook. The PC version came out in August 2016 on Steam, where it was met with a positive reception.
In The Warlock of Firetop Mountain, adventurers explore Firetop Mountain and fight monsters with weapons and magic, eventually facing off against the Warlock who guards the treasure.
The video game is a single-player tabletop adventure in which you explore a 3D map populated by detailed miniature figurines based on the original book's illustrations. There are four distinct heroes: Lunika Ekaadi, Dekion Strom, Alexandra of Blacksand and Arran Gottspeed, and an interactive story with thousands of choices. The combat is turn-based.
The app costs $4.99. Expect in-app purchases for new heroes, combat skills and story quests.