The Walking Dead: Assault is an isometric strategy game on iOS
Follows the comic's storyline, so no Clementine. Sorry.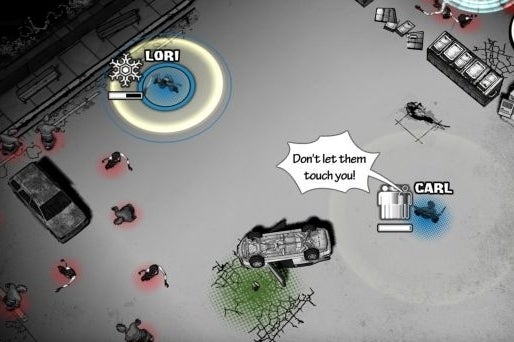 Many of you are probably going through The Walking Dead withdrawals after wrapping up Telltale's brilliant adaptation of Robert Kirkman's zombie comic book series, but there's another Walking Dead game that's already out and it looks surprisingly good.
Developed by Gamagio, The Walking Dead: Assault is an isometric strategy game with real-time combat. Unlike the Telltale series that follows a mostly new cast, Assault is heavily based around the comic. It begins with Rick waking up in the hospital and follows him and the rest of the survivors as they go about killing zombies and scavenging for resources.
Much like the Telltale series, Assault is episodic. This first chapter, Days Gone Bye, follows the comic crew's early exploits while Safety Behind Bars and Fear The Hunters will bring the series up to speed with its source material.
Gameplay-wise it's a mix of strategy and survival as you move your ragtag group of up to four survivors through the zombie ridden streets. Sound plays a big part in the game, so you'll have to set off car alarms and and blow open fire hydrants to cause distractions and ward off walkers.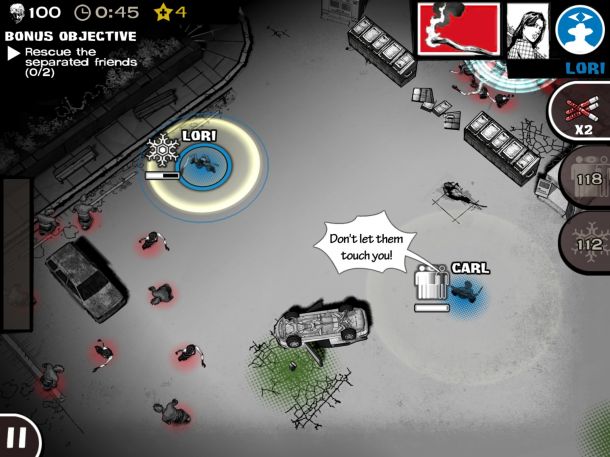 The whole thing is done in this mostly black & white art style with minor splotches of colour to punctuate the action. It's optimised for the iPhone 5's retina display and is a Universal app.
Players can also unlock behind-the-scenes trivia about the comic and artwork by completing bonus objectives and challenges.
The Walking Dead Assault is currently being sold for its introductory price of $1.99, but it will increase after launch week. IGN reports it will go up to $2.99.