The Swindle dev reveals first footage of football game Behold the Kickmen
Made by a man who doesn't know the rules of the sport.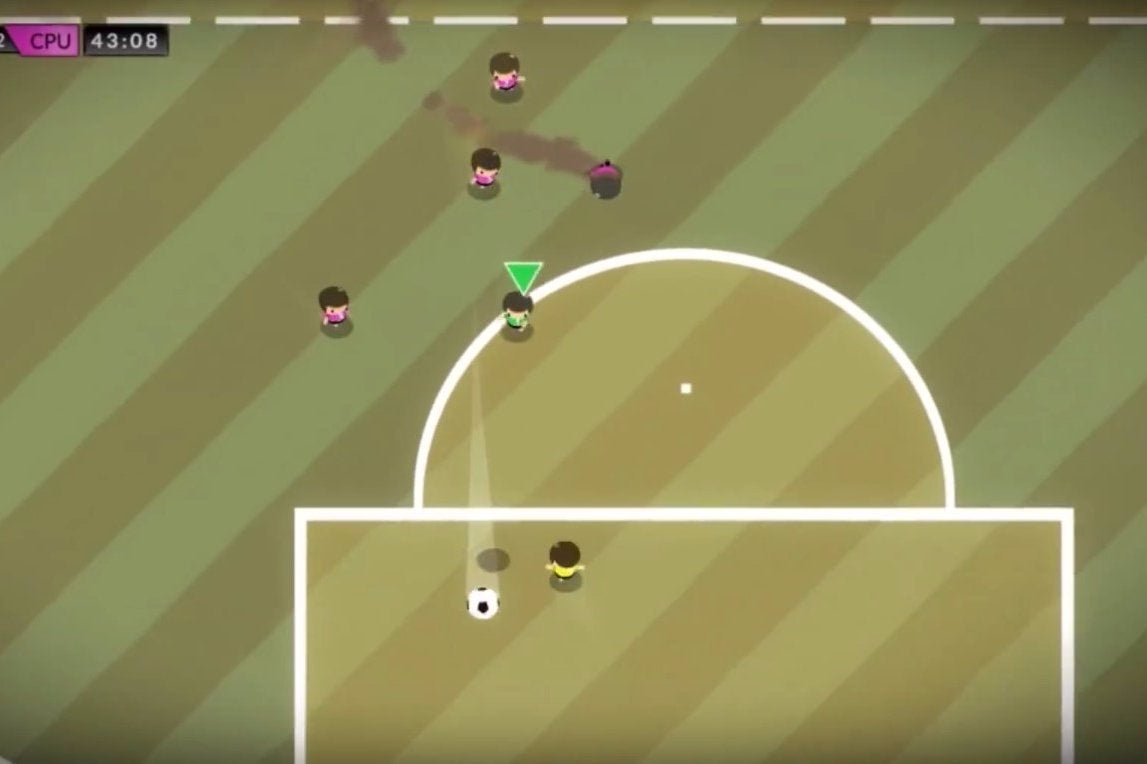 The Swindle, Gun Monkeys, and Ben There, Dan That developer Size Five Games has revealed the first gameplay footage of its upcoming football game Behold the Kickmen.
Size Five founder and creative lead Dan Marshall has admitted that he doesn't know the rules of football and doesn't intend to look them up. As such, we get a deliberately silly spin on the popular sport known as soccer in some parts of the world.
One difference between Behold the Kickmen and the actual sport is that in Size Five's game there are different score values attributed to a goal depending on how far away the shot is taken from. Those taken near the goal are only worth one point, while those further away are worth two, and shots really from afar are worth three.
Another neat addition to Behold the Kickmen's take on soccer is allowing the player to charge shots and put a little spin on them. Hold down the kick button and you'll see a cone offering possible trajectories with the arrows dictating how much you want to curve a shot, ala a bowling game.
Behold the Kickmen is going to have plenty of customisation options too. This early build already lets players adjust a match's length, your team size (from 5-15) as well as the skill level of your teammates and CPU opponents.
As of yet, no release date or platforms for Behold the Kickmen have formally been announced.