The Ship: Remasted launches on Steam
Weekend, ahoy!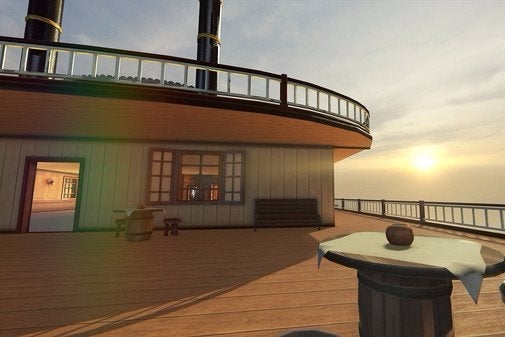 The Ship: Remasted has set sail on Steam. There it costs £14.99.
The Ship: Remasted is a remake of the 2006 game, The Ship: Murder Party. It's a multiplayer-focused game set on a series of 1920s cruise ships. The player must kill or be killed. All you have to go on is the name of another player.
If you own the original game you get a 25 per cent discount. A further 15 per cent discount is available during launch week - that makes for a tidy 40 per cent off if you have the original.
The launch version of Remasted has online multiplayer for four players (LAN games support 16 players). Developer Blazing Griffin said it expects dedicated server support to be released over the next few weeks. Arcade mode (single-player with bots) is due to move into public testing over the next weeks.
Four maps are available (Atalanta, Andrea Doria, Batavier and Krassin). New maps will be released one by one.
Blazing Griffin said all backers of the failed Kickstarter for The Ship: Full Steam Ahead get three keys for Remasted as a thank you for their support. That's lovely!