The next game from S.T.A.L.K.E.R. dev GSC is... Cossacks 3
UPDATE: GSC won't consider new S.T.A.L.K.E.R. until after Cossacks 3 is released.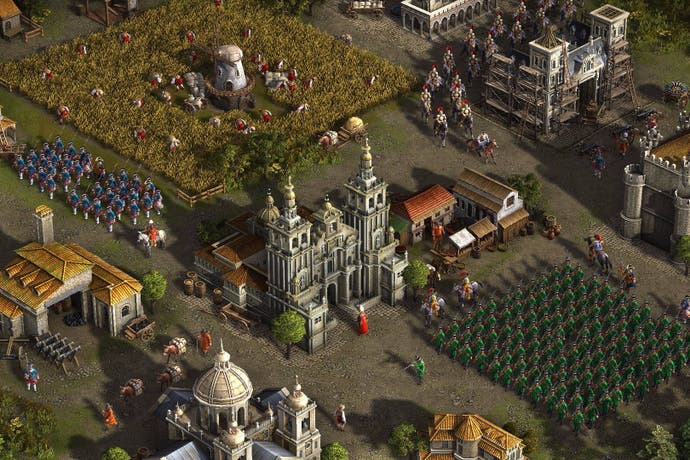 UPDATE: GSC Game World has told Eurogamer it still owns the rights to make a new S.T.A.L.K.E.R. game, but nothing will happen on this front until after Cossacks 3 is released.
PR and marketing director Valentine Yeltyshev said: "As for the S.T.A.L.K.E.R. series - we still own the rights and we can't say that the series closed forever. It is pretty early to talk about any plans with S.T.A.L.K.E.R. but you see we are back and there are quite a bunch of possible further directions.
"One is for sure: we are absolutely focused on Cossacks 3 developing and will take no actions until this game's release."
ORIGINAL STORY: Surprise! The next game from S.T.A.L.K.E.R. developer GSC Game World is not a new S.T.A.L.K.E.R. but a new Cossacks.
GSC Game World had been thought dead and buried, with Vostok Games, the studio that formed when GSC collapsed, picking up the mantle with thematic successor Survarium.
But it's been working on Cossacks 3 in secret for a year-and-a-half, and the game is due out at some point during the fourth quarter of 2015 for Windows PC, Mac OS and Linux.
Cossacks 3, set in Europe during the 17th and 18th centuries, is described as a modern remake of the 2001 real-time strategy original. Remember that? Eurogamer reviewed Cossacks: European Wars 14 years ago and gave it 8/10. Ah, review scores. Those were the days.
Cossacks 3 features armies that include thousands of warriors, with 10,000 units on the map at once, and, as you'd expect, there's construction and production of resources. There are five single-player campaigns and 12 playable nations.
Screenshots are below.