The Incredible Machine gets spiritual successor Contraption Maker
Made by the creators of the original Rube Goldberg-device building game.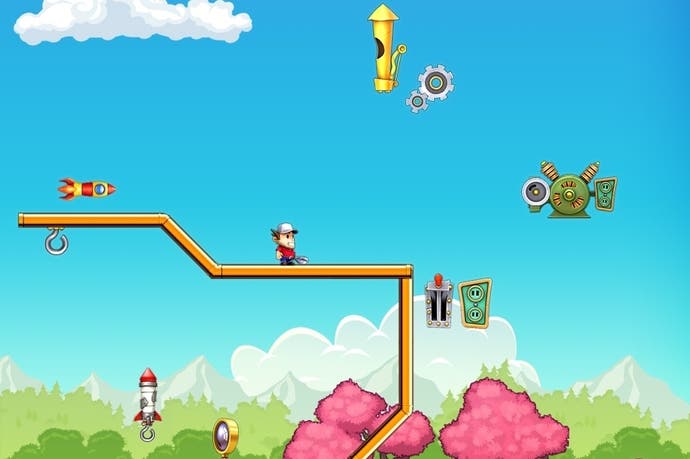 Back in the 90s Sierra published a series of physics-based puzzlers in its The Incredible Machine franchise. The series has laid dormant since 2001's The Incredible Machine: Even More Contraptions, but the creators of the franchise - Jeff Tunnell, Kevin Ryan and Brian Hahn - have joined the fine folks at Spotkin to create its just announced spiritual successor Contraption Maker.
Like The Incredible Machine, your goal in Contraption Maker is to devise convoluted Rube Goldberg-esque devices to accomplish simple actions. Said devices will contain such crazy materials as hamster motors, trampolines, alligators and cats.
There will also be the Maker Lab free mode where you can create whatever you desire with no particular objective in mind, and co-op support will be available as well.
Additionally, there will be community integration for sharing puzzles, backgrounds, and mods.
Contraption Maker is being developed for PC and Mac with an alpha due this summer.