The Haunted PS1 Demo Disc gathers up 17 low-poly indie horror treats
Free and available now on PC.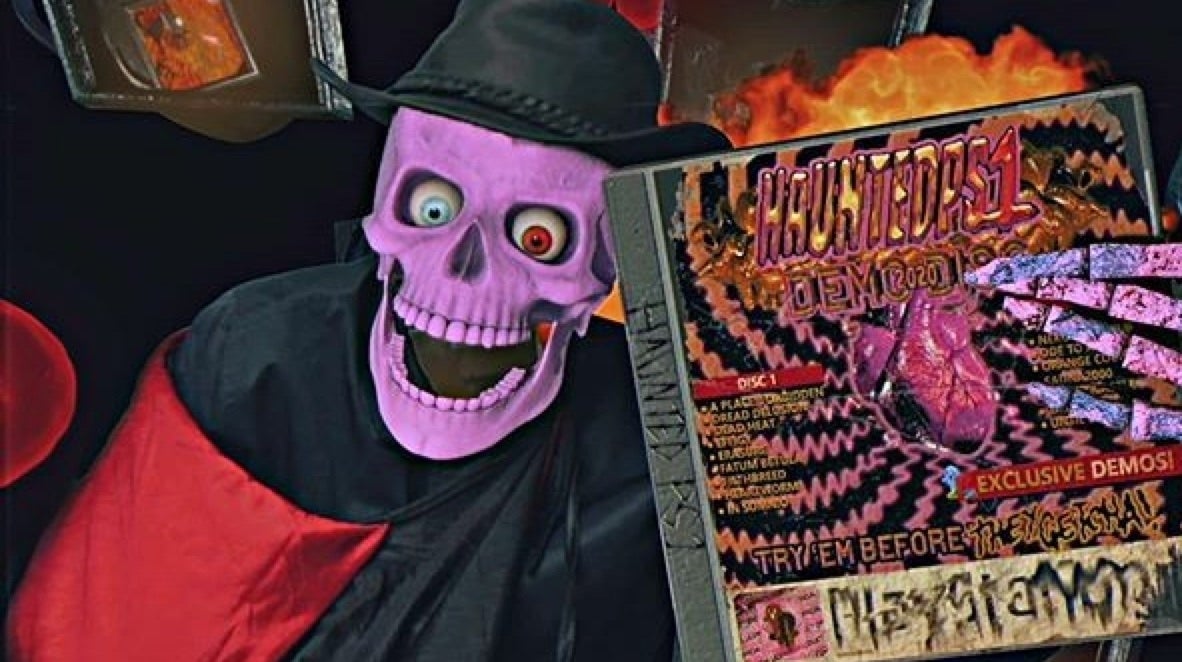 If you're looking for a weekend nostalgia hit that doesn't hang its hat on the pixel art aesthetic of the 8- and 16-bit era, then new indie collaboration The Haunted PS1 Demo Disc might be just what you're after. It harkens back to the wobbly polygons and lo-res textures of the early 90s, presenting 17 horror games for PC inspired by the PlayStation 1 era.
"Roused by the crackle of static, a lingering sense of dread crawls across the floor," teases the official blurb in a bout of spooky scene-setting, "You sit alone in your room. A dimly lit memory repeats in your head. 17 demos too horrible to describe keep you from your bed. Each one is a personally crafted nightmare. You've tried to tell others, no one understands.
"A CRT you don't remember owning flashes to life. Frozen in place you look upon the flickering screen to spy a dismal, bloodied scene. A cracked and faded jewel case sits close beside. A pale grey plastic box sits in front, emitting a low whirring noise.
"Will you take to the controller or let yourself be taken over?"
Give in to those otherworldly urges by downloading the free Haunted PS1 Demo Disc collection from itch.io, and you'll find 17 short experiences - some scary, some silly, others just plain strange - each by a different developer from the Haunted PS1 community.
There's bleak RPG-style exploration reminiscent of From Software's King's Field series (Dread Delusion); there's first-person-investigation-meets-cosmic-horror (Ode to the Moon); there are cats and bizarre dreamscapes (Neko Yume), dark survival horror through Silent-Hill-esque fog (Heartworm), noodle-themed pursuit terror (Tasty Ramen), even frantic first-person skateboarding around moonlit streets (Orange County).
You'll find glimpses these, and plenty more treats, in the trailer above - or you could just download, dim the lights, and prepare to be spooked like the 90s never went away.