The first Video Game Hall of Fame selects its inaugural class
Super Mario Bros.! Doom! Tetris!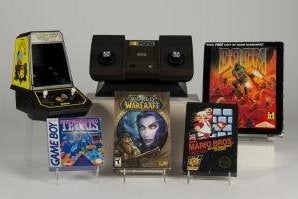 There's now an official Video Game Hall of Fame, the first of its kind, at The Strong museum in Rochester, New York.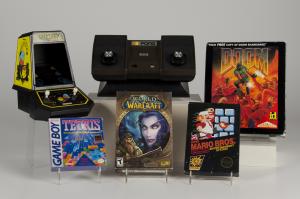 Dedicated to honouring various modes of play, The Strong comprises the National Museum of Play, the International Center for the History of Electronic Games, the National Toy Hall of Fame, the Brian Sutton-Smith Library and Archives of Play, and the American Journal of Play. This video game branch marks the seed of its latest arm.
So, without further ado, these are the games it's chosen to commemorate:
Pong
Pac-Man
Tetris
Super Mario Bros.
Doom
World of Warcraft
"The games in the inaugural class of The Strong's World Video Game Hall of Fame span multiple decades, countries of origin, and gaming platforms, but all have significantly affected the video game industry, popular culture, and society in general," The Strong said of its selection.
It also listed its runners up, which included: Angry Birds, FIFA, The Legend of Zelda, Minecraft, The Oregon Trail, Pokémon, The Sims, Sonic the Hedgehog, and Space Invaders.
The Strong noted that its selection is made by "the advice of journalists, scholars, and other individuals familiar with the history of video games and their role in society." That being said, anyone can nominate a game for next year's selection so long as they do so by 31st March 2016.
What do you make of The Strong's selection?