The Evo fighting game tournament has a new champion
And he won using a PSone pad.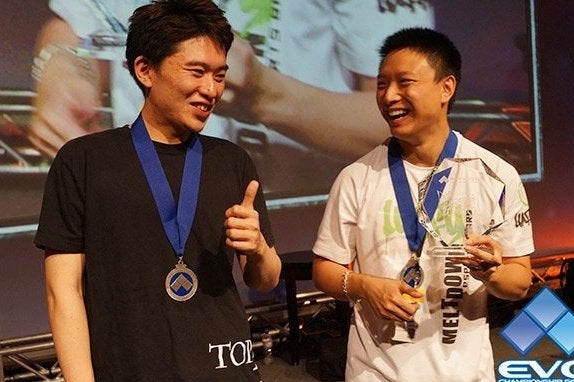 The 2014 Evolution Championship series ended last night and it will go down as a tournament full of upsets.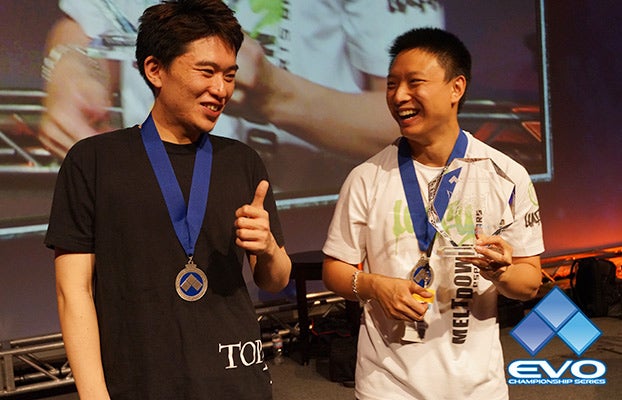 French player Olivier "Luffy" Hay won the headline Ultra Street Fighter 4 tournament using Rose in a dominating performance against Japanese player Masato "Bonchan" Takahashi, who used Sagat.
Luffy came through the losers bracket to take the top prize, becoming the first European winner of a Street Fighter 4 Evo series - and he did it using an original PSone pad.
The Ultra Street Fighter 4 top eight ended as follows:
1. MD|Luffy (Rose)
2. Bonchan (Sagat)
3. RZR|Fuudo (Fei Long)
4. RG|Snake Eyez (Zangief)
5. RZR|Gackt (Fei Long)
5. EG|Ricky Ortiz (Rufus, Rolento)
7. EG|Momochi (Ken, Juri)
7. HORI|Sako (Ibuki, Evil Ryu, Elena, Gen)
Street Fighter superstar Daigo Umehara finished outside the top eight for the first time at Evo, and favourites Infiltration and PR Balrog were also eliminated before the finals. UK hope Ryan Hart finished a joint 25th place.
Meanwhile, US fighting game legend Justin Wong won the Ultimate Marvel vs. Capcom 3 tournament, using a team of Wolverine, Storm and Akuma. He defeated NYChrisG in a dramatic final. It was Wong's seventh Evolution singles championship and his first since 2010, cementing his position as the greatest MVC player of all time.
The Ultimate Marvel vs. Capcom 3 top eight was as follows:
1. EG|Justin Wong (Wolverine, Storm, Akuma)
2. GG|NYChrisG (Morrigan, Dr. Doom, Vergil | Others)
3. RG|Filipino Champ (Magneto, Dormammu, Dr. Doom | Others)
4. CTRL|RayRay (Magneto, Dr. Doom, Sentinel)
5. RG|Flocker (Zero, Vergil, Hawkeye | Others)
5. Jan (Hulk, Shuma-Gorath, Haggar | Others)
7. MRN|Marn (Zero, Vergil, Strider)
7. BIFU|Insaynne (Nova, Spencer, Dr. Doom)
But perhaps the most dramatic grand final was for the BlazBlue: Chrono Phantasma tournament. The fight between Japanese players Keiji "Garireo" Okamoto, who used Litchi, and Ryo "Dogura" Nozaki, who used Azrael, went right down to the last round. It's well worth a watch in the video below.
All tournament results and additional information can be found at Shoryuken.
Will you support Eurogamer?
We want to make Eurogamer better, and that means better for our readers - not for algorithms. You can help! Become a supporter of Eurogamer and you can view the site completely ad-free, as well as gaining exclusive access to articles, podcasts and conversations that will bring you closer to the team, the stories, and the games we all love. Subscriptions start at £3.99 / $4.99 per month.