The E3 Bulletin: Thursday
Miyamoto! Crash! Zombies!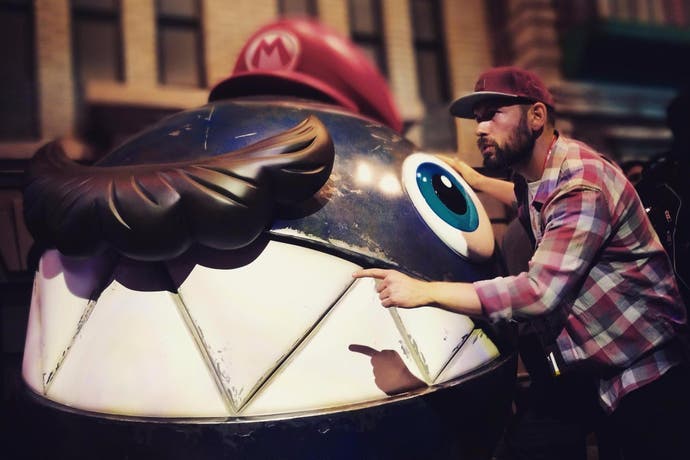 E3 is still happening. E3 has always been happening. But today, finally, is the beginning of the end, as the brave troops overseas prepare themselves for a final trip round the show floor. Further reports suggest that the public access is putting things under strain, with a steady stream of "oh god the crowds" updates on social media that have been greeted with thousand-yard-stares by anybody who has ever been on the public floor at Gamescom.
Wes and Tom have been busy hanging with the big dogs. Jim Ryan shaded Microsoft with the observation that a $100 price premium has not been historically successful. Pikmin 4 is still happening and "very close to completion" according to Miyamoto, who would know. Reggie, meanwhile, wants to get more into esports, and Nintendo also found time to announce another 3DS game, although it is merely batshit insane rather than featuring a classic franchise, so we're not sure if it counts.
Every Metroid fan-site admin (2017) pic.twitter.com/5yjkiRlPVj

- Shane Gill (@_ShaneGill_) June 13, 2017
Crackdown 3 is apparently better than it looked on the Xbox stage and can be speedrun in under three hours. There won't be nearly as many OG Xbox games on back-compat as there are Xbox 360 games,and you'll need to log in to Xbox Live to play Minecraft cross-platform.
Sony is saving its PS4 exclusives, probably for PSX. This will presumably include WiLD, which has not been cancelled despite the fact that Michel Ancel has started seeing other animals. He's shared a few clues about that, among them being the fact you can create your own character. Between this and Sonic Forces it's been a great show for the furries, and as Ancel also confirmed a feature set that makes Star Citizen look conservative and that no code actually exists yet, DeviantArt fanfic is probably as close as we're ever going to it anyway. See also: Tim Schafer is going to make Brutal Legend 2 "some day".
Yosp says that the Shadow of the Colossus is a remake rather than a remaster. Vicarious Visions says it might remaster Crash Team Racing if the N Sane Trilogy does well, which sounds like a threat.
PlayerUnknown's Battlegrounds is getting a zombie mode, which means it is finally a real video game. Metal Gear Solid Survive also qualifies but it is neither a Metal Gear Solid game, nor very good. Further back in the graveyard, Dying Light is getting ten new pieces of DLC, two years after release, leading us to suspect it's not really dying at all. If you'd like to clear the palate, here are seven good games that aren't even at E3.
That's it for today. Tonight we flee the city, and tomorrow we have the final roundup in which we can say with confidence what this year's defining trend is: zombie bears, muted dystopias or existential futility. There's still everything to - arf - play for.