The cloud is coming to Xbox - Microsoft exec
"I can't tell you about it or else I'll get fired."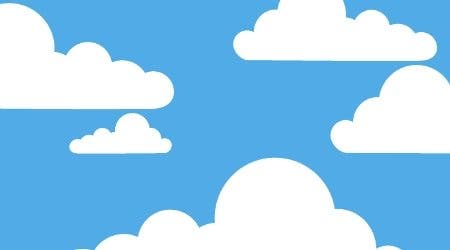 The cloud is coming to Xbox, a Microsoft executive has revealed.
"You will be seeing things in the Xbox platform that's cloud-specific," Microsoft cloud evangelist Brian Prince told an audience at GDC China (reported by Gamasutra).
"I'm already doing it, it's really exciting, but I can't tell you about it or else I'll get fired."
While Prince refused to go into detail on how the cloud and Xbox work together, he did comment on OnLive and Gaikai, two cloud gaming platforms already available.
"These are really gaming platforms as a service," he said. "There are some limitations here, but I really do think this is the distant future of gaming in the cloud."
According to Gamasutra, Prince thinks cloud gaming is very important, and the way games are going in the future.
But he also raised the issue of high-speed internet access as a requirement for OnLive and Gaikai, and cast doubt on their viability beyond triple-A PC games.
"If you're not in that space, they don't want to talk to you as much. Another problem is that your gamers need high speed internet access. That's fine if you live in a city, but most of America doesn't live in a city, for example."
Microsoft is set to launch cloud saving for the Xbox 360 alongside the imminent autumn dashboard redesign. Sony already enables cloud saving for PlayStation 3, although it is exclusive to PlayStation Plus subscribers.
Sony handheld PlayStation Vita, due out early next year in Europe, also makes use of the cloud for Vita/PS3 cross-platform gaming.