The 10 best game reissues of 2019
Remasters, remakes, re-releases and more.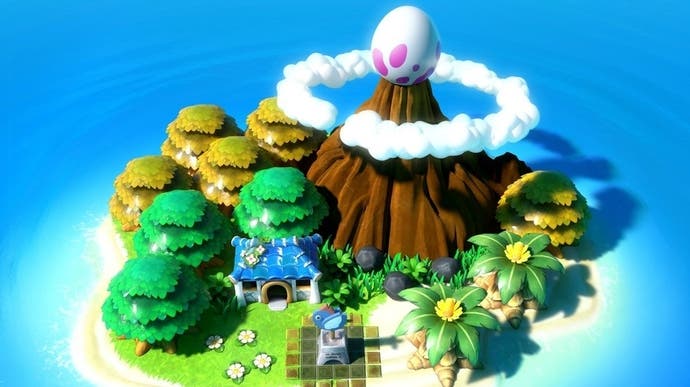 This is the second time we've put together a list of our favourite old games of the year, and things have changed a little since 2018. The spate of remasters for PlayStation 4 and Xbox One has dried up as both platform holders shift their focus to the next generation of hardware - and Microsoft brought its impressive backward compatibility initiative for Xbox One to a close in the summer. The good news is that all the preservation and restoration work undertaken this generation hasn't been wasted, as both Microsoft and Sony have promised their next consoles will be fully backwards compatible with their current machines.
Over on Switch, however, the fervour both players and publishers have for back catalogue releases is undimmed. Nintendo's luxury portable continues to be the ideal place to put old favourites, whether they're current-gen classics or vintage curios. The retro micro-console fad is still going strong - and inspiring some pretty flamboyant expressions of nostalgia. And some of the world's top developers, from Blizzard to Nintendo, are investing serious resources in remaking their past hits to an ambitious spec.
It's still great to see the games business and audience continuing to take the preservation and availability of past classics so seriously. Long may it continue into the next decade.
(Note that you won't see this year's Resident Evil 2 remake in this list, because we judged it to be an almost entirely new game based on the old one - unlike, say, Link's Awakening on Switch, which, though lavishly updated, is identical in content to the Game Boy original.)
---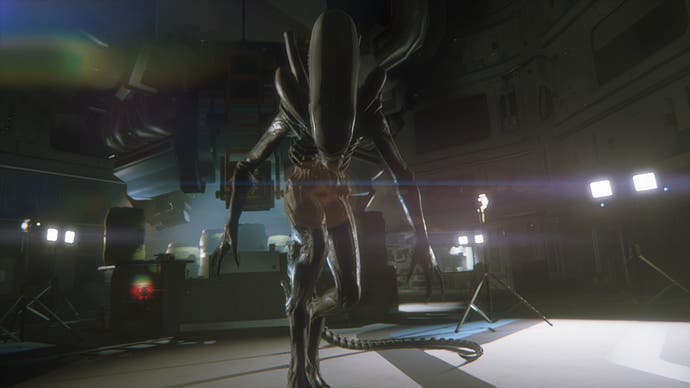 Alien: Isolation
An immaculate portable version of one of the most original and faithful licensed games ever - and one of the scariest games ever made. Digital Foundry's John Linneman wrote: "It remains one of my favourite games of the generation: a perfect blend of exploration, horror, action and resource management. It is akin to a System Shock-lite experience in many ways and I love it. The new Switch version just happens to be a great excuse to revisit the game."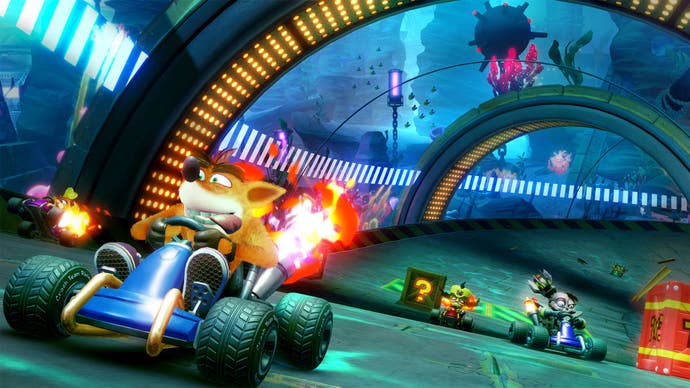 Crash Team Racing Nitro-Fueled
PlayStation 4, Xbox One and Nintendo Switch
This lavish remake of Naughty Dog's kart racer sparked bitter arguments in the Eurogamer office, as Mario Kart fans quite rightly took offence at its very existence. For the record, it is the view of the editor (me) that the Essential awarded to it at review is non-canonical (and wouldn't have happened if he I hadn't been on baby leave). But yeah, it looks beautiful and is fun to play, whatever. Chris Tapsell wrote: "Nitro-Fueled feels more like seeing an old friend than an old classroom, even if it's a pretty weird friend who refuses to grow up and still wears jorts in public. It's just plain, dumb fun, a game completely unashamed of itself, even now."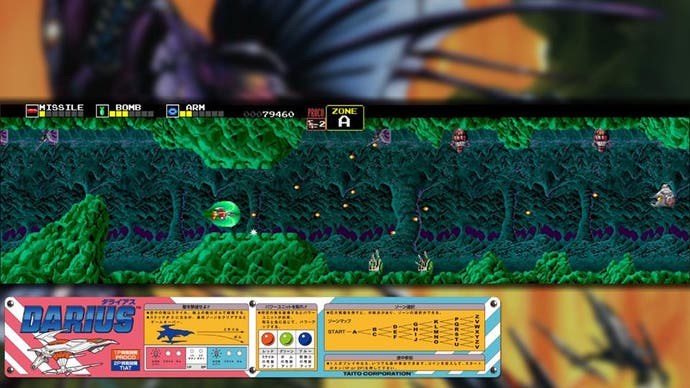 Darius Cozmic Collection
This is the first of no less than three entries on this list from M2, the Japanese specialist famed for the passion, respect and painstaking accuracy of its retro reissues. Their target this time was this rarefied series of multi-screen Taito arcade shmups. Martin Robinson wrote: "Darius is a series of rare melancholy and one that sings with its sense of dissonance. Playing through the Darius series in order, you can sense that dissonance ramping up as the series becomes surer of its own identity; it's there in eerily chalked out lines in the 1987 original, then amplified in the sequel… By the time of 1994's Darius Gaiden, that dissonance is jacked up to the point of pure psychedelia." (Darius Cozmic Collection is currently only available as a Japanese import, but a worldwide Switch and PS4 release is expected in 2020.)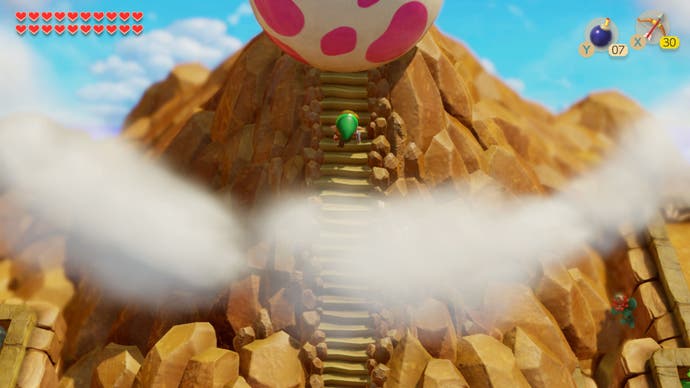 The Legend of Zelda: Link's Awakening
Some argue that this dreamlike side-story, originally released for Game Boy in 1993, is actually the finest Zelda game, and they have a strong case. Its pocket-watch precision certainly makes for a striking contrast with the expansive Breath of the Wild, something which developer Grezzo plays up in the adorable toytown visuals of this lovely remake. Tom Phillips wrote: "On the surface, Link's Awakening is one of the series' most whimsical entries, its world inhabited by Super Mario enemies and talking animals, frogs who sing soul music and crocodile artists who paint pictures. But, from the off, it is also a location Link knows he must escape from - even if he doesn't yet know why. The melancholy here lies in every subsequent step, each bringing a greater familiarity and understanding of the places and people he must leave behind."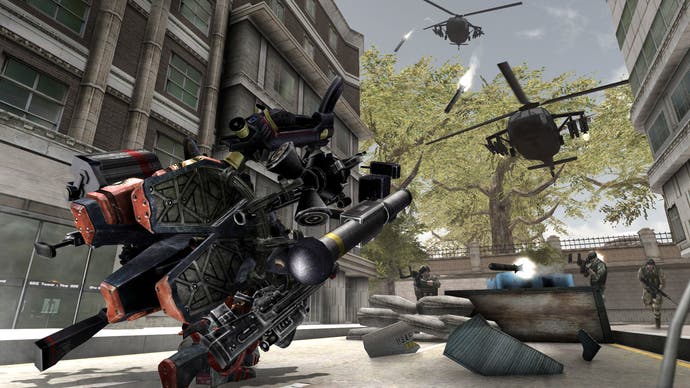 Metal Wolf Chaos XD
PlayStation 4, Xbox One and PC
You can't get more cult than this: a hipster publishing label (Devolver) resurrecting a forgotten game by a now-revered studio (From Software) that had a tiny audience originally (Japanese Xbox owners) and an outlandish concept (US President fights coup in mech suit). It's trashy, and the remaster wisely doesn't smooth its rough edges, but it's a lot of fun. Martin Robinson wrote: "Metal Wolf Chaos is every bit as beautifully dumb as its legend, built up over the years via scrappily uploaded YouTube rips, suggests. It's a pissed-up, comically overstated romp that starts off silly and only gets sillier still. Oh, and beneath it all there's a half-decent game too."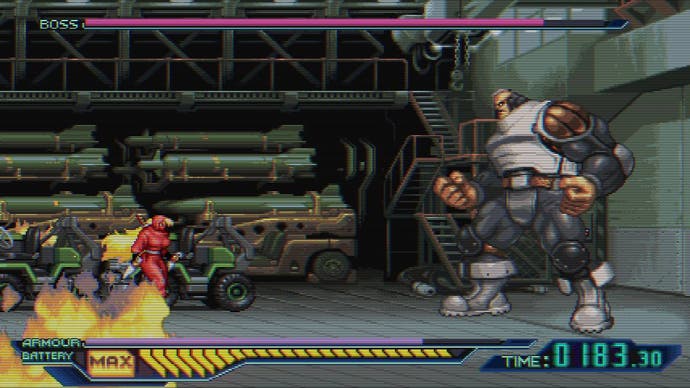 The Ninja Saviors: Return of the Warriors
PlayStation 4 and Nintendo Switch
This is a remaster of a remake - a 1994 SNES classic that itself brilliantly overhauled a 1987 Taito arcade game. It's also one of the finest beat-'em-ups ever made, if not the greatest of them all. Martin Robinson wrote: "A remaster that's at once subtle and sublime, drilling down into what made the originals special while making them shipshape for modern consoles... It's a wonderful thing, and one I can't recommend highly enough."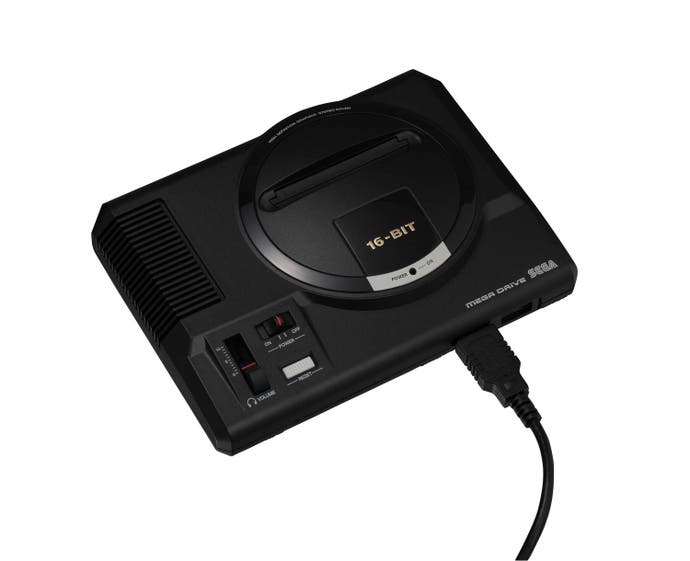 Sega Mega Drive Mini
After years of serving the retro micro-console market with quick, sloppy cash-ins, Sega made up for it with this - a beautifully detailed product boasting a large, well-curated game selection and emulation by the absolute masters at M2. Better even than Nintendo's NES and SNES minis, and a fitting tribute to a great console. John Linneman wrote: "There's so much to love about this product, from the brilliant recreation of the machine itself to the excellent emulation and a simply stellar line-up of games… possibly the best mini retro console yet."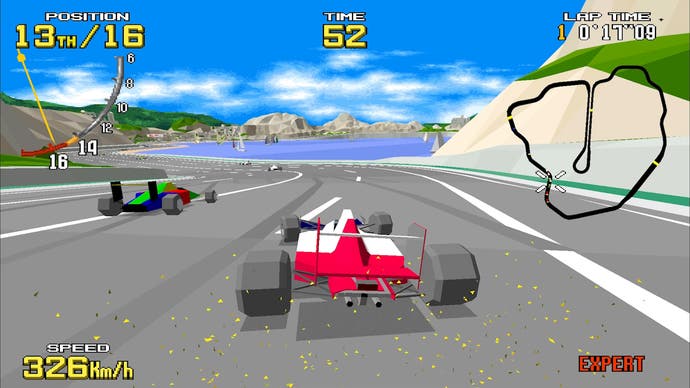 Virtua Racing
There are ports, there are remakes and then there is what M2 has done with Sega's early 3D arcade racer - a stunning, high-definition, high frame-rate modern restoration of the original's ultra-clean low-poly look, with local multiplayer options to boot. Pure class. John Linneman wrote: "Beyond 'arcade perfect'... It has a level of authenticity that's untouchable, while at the same time modernising the game."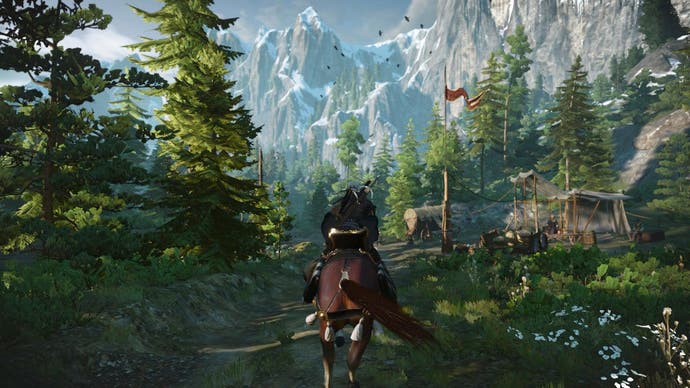 The Witcher 3: Wild Hunt - Complete Edition
CD Projekt's vast, rambling, richly textured epic makes a scarcely believable transition to Nintendo's handheld, and represents amazing value with all expansions included. Yes, it really does run, and it looks good too. Digital Foundry's Tom Morgan wrote: "A mobile miracle… This is close to perfection… a stunning technical showcase for the Switch."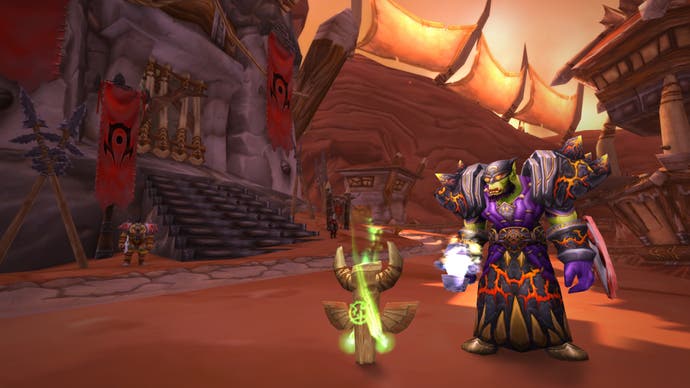 World of Warcraft Classic
There are some remarkable releases in this list, but even in this company World of Warcraft Classic stands out. It's simply unprecedented to roll back the years - all 15 of them - on an evolving online game, especially one as gigantic as this, and present it almost exactly as it was at launch. If you were there at the time, this is a fanatically authentic recreation of the experience you had then, and radically different to the one WOW players enjoy now. If you're interested in game history, it's a chance to explore a hugely influential release that many assumed would never be seen again in its original form. This is video game time travel.