Tetris creator's free-to-play puzzler Marbly debuts on iOS
Marble madness.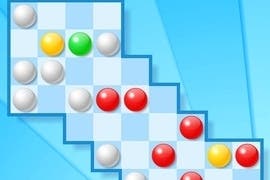 Alexey "the dude who created Tetris" Pajitnov has released his latest puzzler Marbly as a free-to-play title on iOS.
Available now on the App Store, Marbly is the first of several collaborations between publisher WildSnake Software and Pajitnov.
Marbly is the latest in the match-three craze, only instead of cluttered grids, you've got marbles that you need to roll around until you can match up three-of-a-kind. The game features timed challenges, a score attack mode, and a limited move-based puzzle mode. Marbly is comprised of over 180 puzzles with daily challenges and Game Center support.
Prior to Marbly, Pajitnov also created Hexic, an XBLA puzzler that comes pre-loaded with all new Xbox 360s.