Terrifying PT-inspired psychological horror Visage finally leaves early access this week
Launching on PC, Xbox One, and PS4.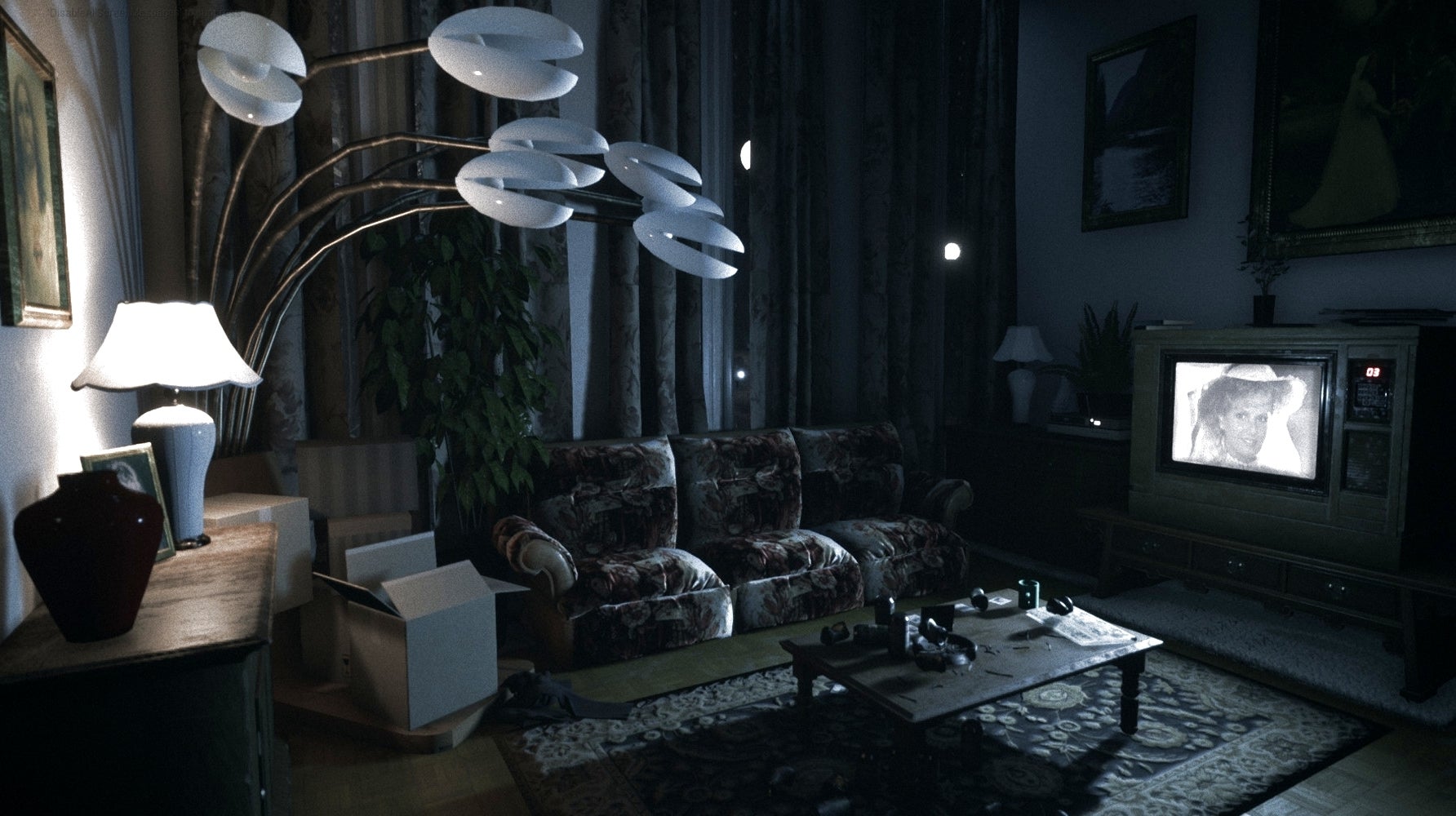 SadSquare Studio's genuinely terrifying PT-inspired first-person psychological horror Visage is finally leaving PC early access - and getting its remaining two chapters - this Friday, 30th October, and it's heading to Xbox One and PlayStation 4 on the same day.
Visage has been a long time coming, having initially secured Kickstarter funding back in 2016. It made its way to Steam early access in 2018 where, in-between somewhat frustrating bouts of prolonged radio silence from SadSquare, it's grown from a single chapter to two.
Yet despite only accounting for around half the final game, those two early access chapters have been more than enough to establish Visage's substantial horror credentials, amply demonstrating the work of a developer with a real flair for brilliantly conceived chills.
The gist of the overall experience is that each exploratory/puzzle-y chapter focusses on a different spirit haunting Visage's stunningly realised family home - the two episodes released so far each having a very different feel - and following a genuinely harrowing introductory sequence that pulls absolutely no punches, SadSquare wastes no time launching a slow-burn psychological assault carefully designed to confound and unnerve.
Chapter one, in particular, is a gauntlet of terror (although, horror being as subjective as it is, your mileage may obviously vary), in large part thanks to an ingeniously constructed - and nerve-ruiningly prolonged - centrepiece sequence involving, let's just say for the sake of spoilers, a very dark house and an extremely intermittent manual light source.
Visage's influences might be familiar - you'll find everything from lank-haired J-horror to House of Leaves-style impossible architecture as your adventure unfolds - but it's all brilliantly reconfigured into something fresh, and the two currently available chapters suggest SadSquare really has a handle on its chosen genre.
As such, Visage could be the perfect Halloween treat when its Version 1.0 release spooks up Steam, GOG, Xbox One, and PlayStation 4 this Friday, 30th October.