Team Ninja reportedly working on Nioh-like Final Fantasy spin-off for PS5 and PC
Official reveal rumoured for June.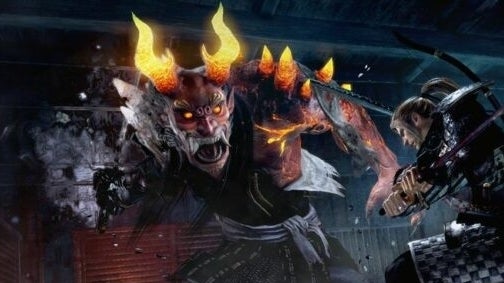 Square Enix is reportedly collaborating with Nioh developer Team Ninja on an action-focussed Final Fantasy spin-off for PS5 and PC titled Final Fantasy Origin.
Word on the project initially began circulating over the weekend on Reddit and Resetera, and well-connected journalist and former Kinda Funny co-host Imran Khan has now lent further credence to the rumours, citing sources able to corroborate the news in a story on Fanbyte.
Final Fantasy Origin is said to take place "somewhere in or adjacent to the world of the first Final Fantasy game on the NES" and will slot into the action sub-genre occupied by the likes of Team Ninja's own Nioh games and From Software's Souls series - albeit with a more accessible focus to appeal to a wider audience, according to Khan's sources.
It'll reportedly launch as a timed PlayStation 5 exclusive with a PC release to follow, and a public alpha version is supposedly coming this summer under the name Stranger in Paradise, so the development team - which primarily consists of staff behind the recent Dissidia Final Fantasy NT - can garner player feedback while the game is still in a relatively early state.
Rumours suggest Square was initially planning to unveil Final Fantasy Origin in June, implying an intended E3 reveal, so it's possible we'll hear more definitive word soon.