Taito is making a Bubble Bobble sequel for Nintendo Switch
Pop culture.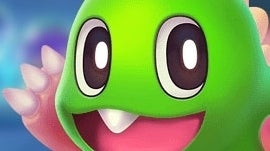 Following in the footsteps of Bomberman and Tetris, 80s video game icon Bubble Bobble will be making its return on Nintendo Switch.
Bubble Bobble 4 Friends is being developed by original studio Taito as a sequel to the original classic. A Switch exclusive, it'll land in Europe on 19th November and then in North America in the first quarter of 2020.
The 21st century finds the dinky dino in 2.5D and with a new four-player mode. Here's how he looks in action: