SXSW adds Online Harassment Summit after canceling panels due to threats
UPDATE: Overcoming Harassment panelists return after "integrity of gaming's journalists" panel gets shunned from summit.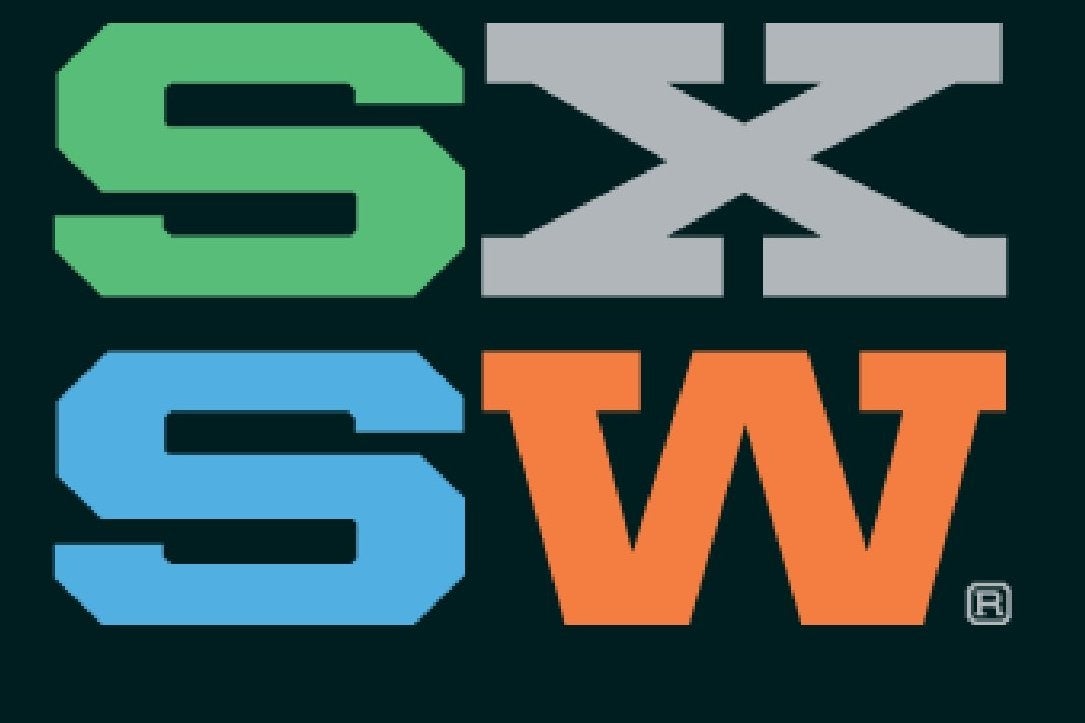 UPDATE 13/11/2015 7.40pm The original speakers from Level Up: Overcoming Harassment in Games have confirmed that they'll be attending SXSW's Online Harassment Summit after the conflicting panel, SavePoint - A Discussion on the Gaming Community, was moved out of the Saturday 12th March summit to be held on Tuesday 15th March instead.
"SXSW continues to work closely with a number of speakers and advisors - including previously announced speaker Congresswoman Katherine Clark - to help bring focus, clarity, and cultural diversity to all programming," said SXSW interactive director Hugh Forrest in an update on the matter.
"There's still a lot of planning that needs to be done in the upcoming months before SXSW, but we're happy to be back on the schedule," stated Level Up panelist Randi Harper on Twitter.
UPDATE: 30/10/2015 6.17pm: It appears we spoke too soon as SXSW spoke too soon in its press release.
Level Up: Overcoming Harassment in Gaming is not confirmed to be part of SXSW's Online Harassment Summit, according to a statement from panelist Randi Harper obtained by Eurogamer. The full statement is as follows:
"At this time, Level Up: Overcoming Harassment in Gaming is not confirmed to be speaking at SXSW's online harassment summit. We worked closely with SXSW over the past few days, but we were very surprised to find SXSW making GamerGate a part of the discussion about online harassment. While we fully support GamerGate being a part of SXSW Gaming, adding them to the summit creates a safety concern for many of the people who are currently scheduled to be participating. It is unfortunate that SXSW still lacks an understanding of online harassment, and I have no confidence in their ability to run this summit while keeping panelists safe and providing for a productive conversation."
Level Up panelist Caroline Sinders made the following similar statement on Twitter:
"In light of the current SXSW announcement, we were not told that Save Point would join the Anti-Harassment Summit. This feels like another misstep from SXSW. Having an entire summit on Anti-Harassment could have been a really great endeavor.
"We recommended speakers, and worked with SXSW to really help curate and create what could have been a really fantastic, invigorating, and educational panel. We support Save Point being in the Gaming tract of SXSW but having their panel participate in the anti-harassment creates multiple security concerns for new speakers, as well as attendees. This just seems like further proof that SXSW does not understand harassment or how to produce a safe, inclusive and tolerant space for speakers and attendees."
Fellow Level Up panelist Katherine Cross is still undecided about attending and offered the following message on Twitter:
"My goal in this whole farrago is what it has been from the start: elevate and expand the discourse around online harassment."
"And whether or not I ultimately decide to attend the summit depends on whether or not I'm confident it will accomplish that," she concluded.
ORIGINAL STORY: 30/10/2015 5.29pm: Earlier this week Austin-based music, film and interactive media festival SXSW cancelled two panels after receiving a slew of online threats of violence. One panel was about how to overcome online harassment in gaming, while the other was focused on the "integrity of gaming's journalists". Now, SWSW organisers have admitted to being overly hasty in canceling these panels and have instead not only reinstated them, but added a whole day-long Online Harassment Summit to focus specifically on how to deal with threats like the ones the festival organisers and speakers received.
SXSW interactive director Hugh Forrest offered the following update on the matter:
"Earlier this week we made a mistake. By canceling two sessions we sent an unintended message that SXSW not only tolerates online harassment but condones it, and for that we are truly sorry.
"The resulting feedback from the individuals involved and the community-at-large resonated loud and clear. While we made the decision in the interest of safety for all of our attendees, canceling sessions was not an appropriate response. We have been working with the authorities and security experts to determine the best way to proceed.
"It is clear that online harassment is a problem that requires more than two panel discussions to address.
"To that end, we've added a day-long summit to examine this topic. Scheduled on Saturday, March 12, the Online Harassment Summit will take place at SXSW 2016, and we plan to live-stream the content throughout the day."
The SXSW organiser further added that "Online harassment is a serious matter and we stand firmly against hate speech and cyber-bullying. It is a menace that has often resulted in real world violence; the spread of discrimination; increased mental health issues and self-inflicted physical harm."
"SXSW strives to bring a diverse range of voices together to facilitate meaningful dialogue in an atmosphere of civility and respect. Given the nature of online harassment, we will continue to work closely with the authorities and safety experts while planning for SXSW 2016."
The SXSW Online Harassment Summit will include those from the formerly cancelled, then reinstated, panels. Level Up: Overcoming Harassment in Games will feature Randi Harper (Online Abuse Prevention Initiative), Caroline Sinders (IMB Watson) and Katherine Cross (CUNY Graduate Center/Writer for Gamasutra). SavePoint - A Discussion on the Gaming Community's panelists include Perry Jones (The Open Gaming Society), Lynn Walsh (Society of Professional Journalists), and Mercedes Carrera (The Open Gaming Society).
The SXSW Online Harassment Summit will also include the following guest speakers (with more to be determined presenters):
Monika Bickert (Head of Product Policy, Facebook)
Soraya Chemaly (Writer/Director, WMC Speech Project)
Congresswoman Katherine Clark (D-Massachusetts)
Wendy Davis (Women's Rights Advocate; former TX State Senator)
Mark DeLoura (VP Technology, formerly with Sony, Nintendo, Google, and White House OSTP)
Mary Anne Franks (Law Professor, University of Miami School of Law and Legislative & Tech Policy Director, Cyber Civil Rights Initiative)
Jonathan Greenblatt (CEO and National Director, Anti-Defamation League)
Umair Haque (umairhaque.com)
Sarah Jeong (Contributing Editor, Vice Motherboard)
Emma J. Llansó (Director, Free Expression Project, Center for Democracy & Technology)
Emily May (Co-founder and Executive Director, Hollaback!)
Kelly McBride (Vice President of Academic Programs, The Poynter Institute)
Shireen Mitchell (Founder, Digital Sisters and Stop Online Violence Against Women)
Nika Nour (Director, Communications and Creative Strategies, Internet Association)
Meredith L. Patterson (Security Researcher)
Joseph Reagle (Northeastern University and Author, "Reading the Comments: Likers, Haters, and Manipulators at the Bottom of the Web")
Jeffrey Rosen (President & CEO, National Constitution Center)
Lee Rowland (Senior Staff Attorney with the ACLU's Speech, Privacy, and Technology Project)
Ari Ezra Waldman (Associate Professor of Law, New York Law School)
Brianna Wu (Head of Development, Giant Spacekat)