Switch exclusive Marvel Ultimate Alliance 3 just got a release date
New game coming shortly after Endgame.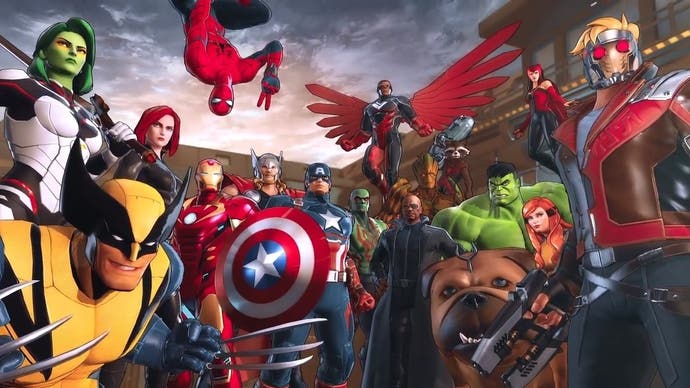 The unexpected continuation of the Marvel Ultimate Alliance series that was unveiled late last year now has a release date, with Marvel Ultimate Alliance 3: The Black Order coming exclusively to Nintendo's Switch on July 19th.
That'll be a couple of months shy of a full decade on from the release of the last Marvel Ultimate Alliance game, which back then was handled by a scrabble of developers led by Vicarious Visions and published by Activision across multiple formats.
Marvel Ultimate Alliance 3: The Black Order, however, is being published by Nintendo, with action specialists Team Ninja on development duty - and while we've only had fleeting glimpses of gameplay, it seems to stay true to the trusted co-op action RPG formula, with teams of up to four players controlling well-known superheroes as they work to synergise their attacks.
Perhaps most importantly, though, its familiar cast is being put into action soon after the cinematic release of Avengers: Endgame, the 22nd film in the Marvel Cinematic Universe that looks set to break all sorts of box office records when it releases on April 25th. Oh wow, that's next week.