Surprise - reboot of multiplayer oddity Savage out now
Imagine a fantasy RTS where real people are your troops.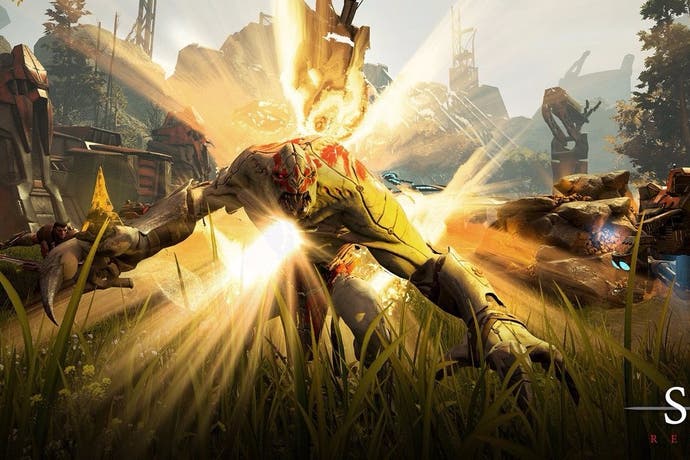 Do you remember Savage: The Battle for Newerth, that ambitious online shooter that mashed up first/third-person action and real-time strategy, and threw in role-playing systems too? Two players would play as opposing RTS generals, looking down on the fantasy field, and all the other players would be their units. Great idea. And it worked - providing you had players of the right temperament involved (Tom Bramwell wrote our Savage: The Battle for Newerth review).
Well, Savage has returned as Savage Resurrection, a sexy Unreal Engine 4 reboot, and it came out of Steam Early Access yesterday and costs £14.99 (temporarily £11.24).
There's been little to no promotion by series creator and self-publisher S2 Games, which is probably why this whole launch has taken me by surprise. Exactly what's changed from the original I'm not entirely sure. One obvious alteration appears to be team size; in the original Savage teams were huge, but in Resurrection they're capped at 16 aside.
The video above by S2 Games explains how the game works.
What do you think? Were you a fan of the original?