Super Mario Odyssey footage leak shows off Frog Mario and more
Hop to it.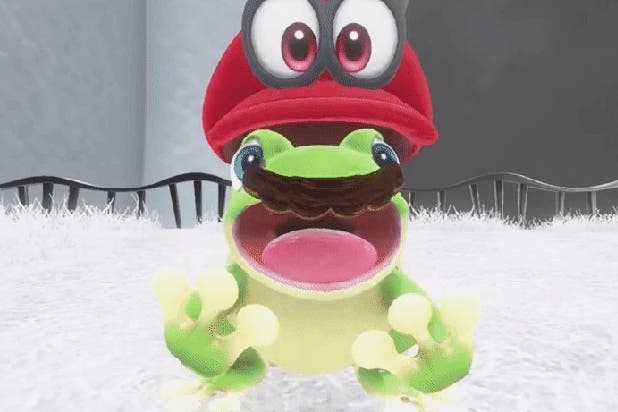 We'll be able to show you more of Super Mario Odyssey in the not-too-distant future, but until then, one YouTube channel has decided to dump all of its footage online.
Details revealed by the footage are, of course, already being spread on NeoGAF and reddit.
For example, there's a video of Frog Mario gameplay showing off how Mario's movement and abilities change when he uses his new possession power on a nearby ampibian.
Official trailers have shown Frog Mario before, but here's a detailed section of gameplay.
Frog Mario is, of course, a classic Mario form - although in previous games Mario gained his amphibian abilities by wearing a frog suit.
Originally in 1988 classic Super Mario Bros. 3, Frog Mario also reappeared recently in Mario Maker.
There are plenty more Mario Odyssey videos on that channel, or we'll be able to bring you more of the game very soon.