Stylish platformer Pinstripe exceeded its Kickstarter goal in a day
Is being developed entirely by one man.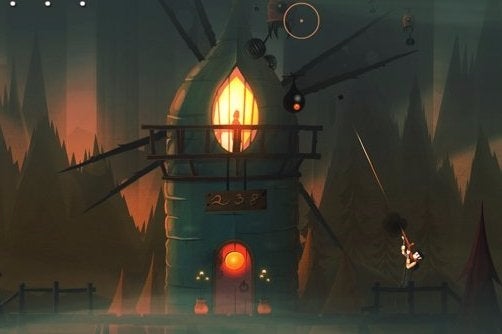 Developer Thomas Brush, the one man studio behind Atmos Games, has been working on the puzzle platformer Pinstripe for three years and it shows. The eye-catching adventure looks so polished that it raised $42,494 on Kickstarter - well over its $28k goal - in only two days.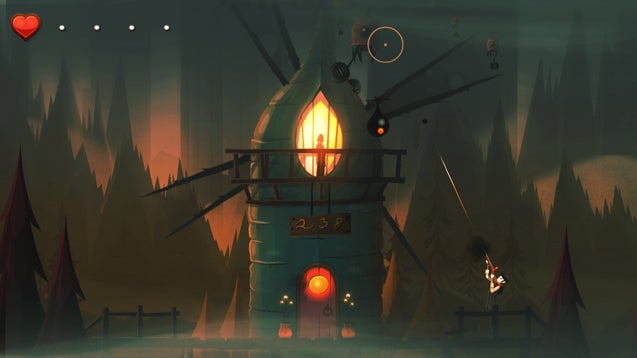 Pinstripe follows an ex-minister named Teddy who must travel through frozen Hell to rescue his daughter from an entity claiming to be god. Along the way, he'll solve puzzles, interact with various lost souls, and fend off monsters with his handy shotgun.
It may sound a little like Castlevania, but Pinstripe's tone owes more to Edward Gorey or Tim Burton than Koji Igarashi. Teddy is joined by a talking dog, for starters.
Brush is no stranger to game development either, as he previously made free platformers Coma, Skinny, and the mobile puzzler Crunchem Numbers. The former two won several awards and are well worth playing.
"Although they were much shorter and less ambitious than Pinstripe, I like to think that all of my games have a similar heart and style," Brush said of his early works.
Unlike most independent developers, Brush handles all development duties- ranging from music, to art, to programming, to design and writing - himself. "Pinstripe is a unique in that the entire experience, from the visuals to the music, is intentionally crafted by one individual, resulting in one cohesive piece of art," the developer stated.
Brush is aiming to bring Pinstripe to PC, Mac and Linux by August. An iOS port will also go into production should the developer reach his $75k Kickstarter goal.
You can reserve a copy of Pinstripe for $15.