Streets of Rage is now available on mobile, with local cross-platform multiplayer
Golden Axe, Altered Beast multiplayer incoming.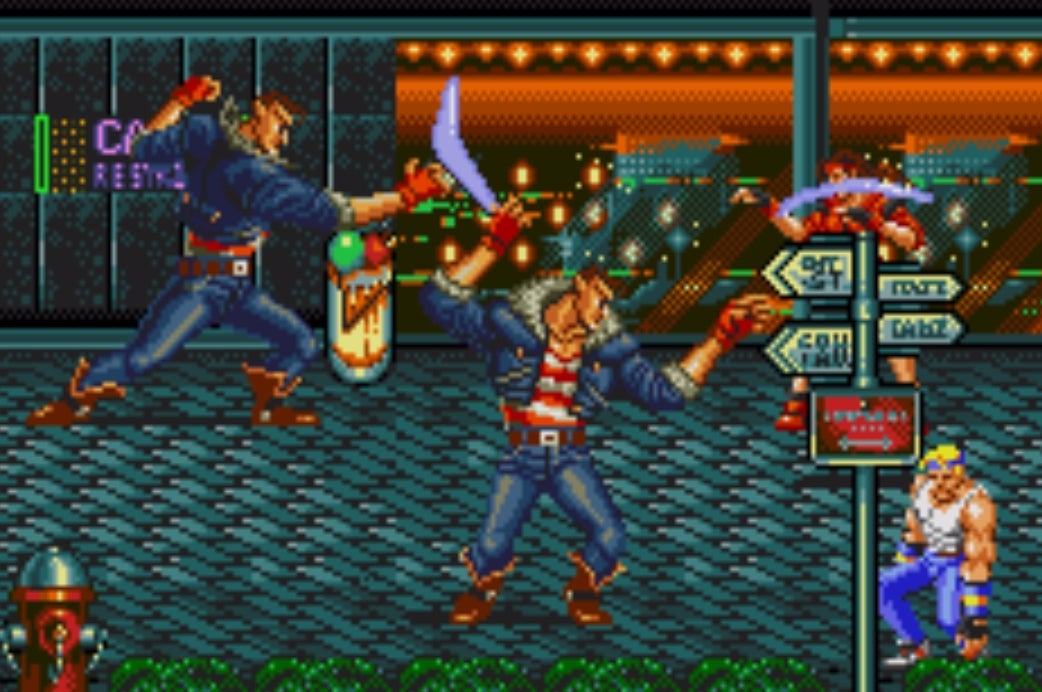 Classic side-scrolling beat-'em-up Streets of Rage is now available on mobile as part of the Sega Forever retro games service. It supports local, two-player co-operative fisticuffs over wi-fi, and even works cross-platform between iOS and Android devices.
Streets of Rage, for the benefit of those too young or too pre-occupied at the time to remember, released on Mega Drive in 1991, and was the first instalment in what would eventually become a trilogy of Streets of Rage beat-'em-ups. It includes much denim.
Streets of Rage notably featured co-operative multiplayer brawling, with two players able to choose from the chiselled core trio of Axel Stone, Blaze Fielding, and Adam Hunter as they battled across the city in search of the nefarious Mr. X.
The new mobile incarnation replicates the original's two-player mode over wi-fi, and is the first emulated Sega Forever title to offer multiplayer.
Like all other game on the Sega Forever service, Streets of Rage is free to play with ads, or can pay a couple of quid to have them permanently removed for a slightly more unfettered retro experience. It also features leaderboards, cloud saves, and controller support.
Sega has announced that local, cross-platform multiplayer functionality will also be added to the Sega Forever versions of Golden Axe and Altered Beast in the coming weeks.