Stormland is an open-world robot game from Oculus and Insomniac Games
O, wonder!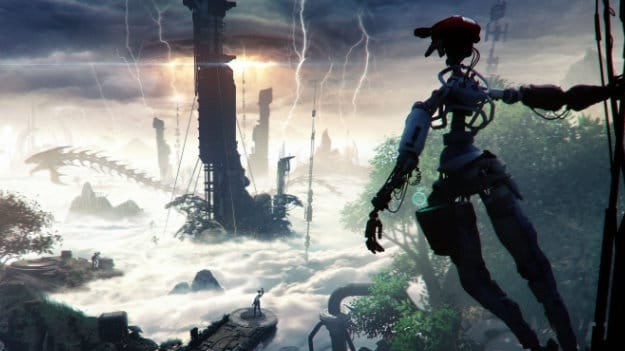 Stormland is an open-world VR game by Insomniac Games and Oculus, and thanks to this E3's PC Gaming Show, we've just been given a closer look at it.
The game casts you as a robot gardener whose world is upended by an entity known as the Tempest. Its body shattered, the robot must embark on a lengthy journey to heal itself.
Stormland promises players a huge environment in which they can climb and glide across terrain and enjoy "massive freedom of movement." The game's world is constantly being reworked by the Tempest, and the developer has focused on the tactility allowed by VR.
Stormland is due out in 2019.