SteamWorld Build is 'SimCity meets Dungeon Keeper' and it's out this year
On PC, PlayStation, Xbox, and Switch.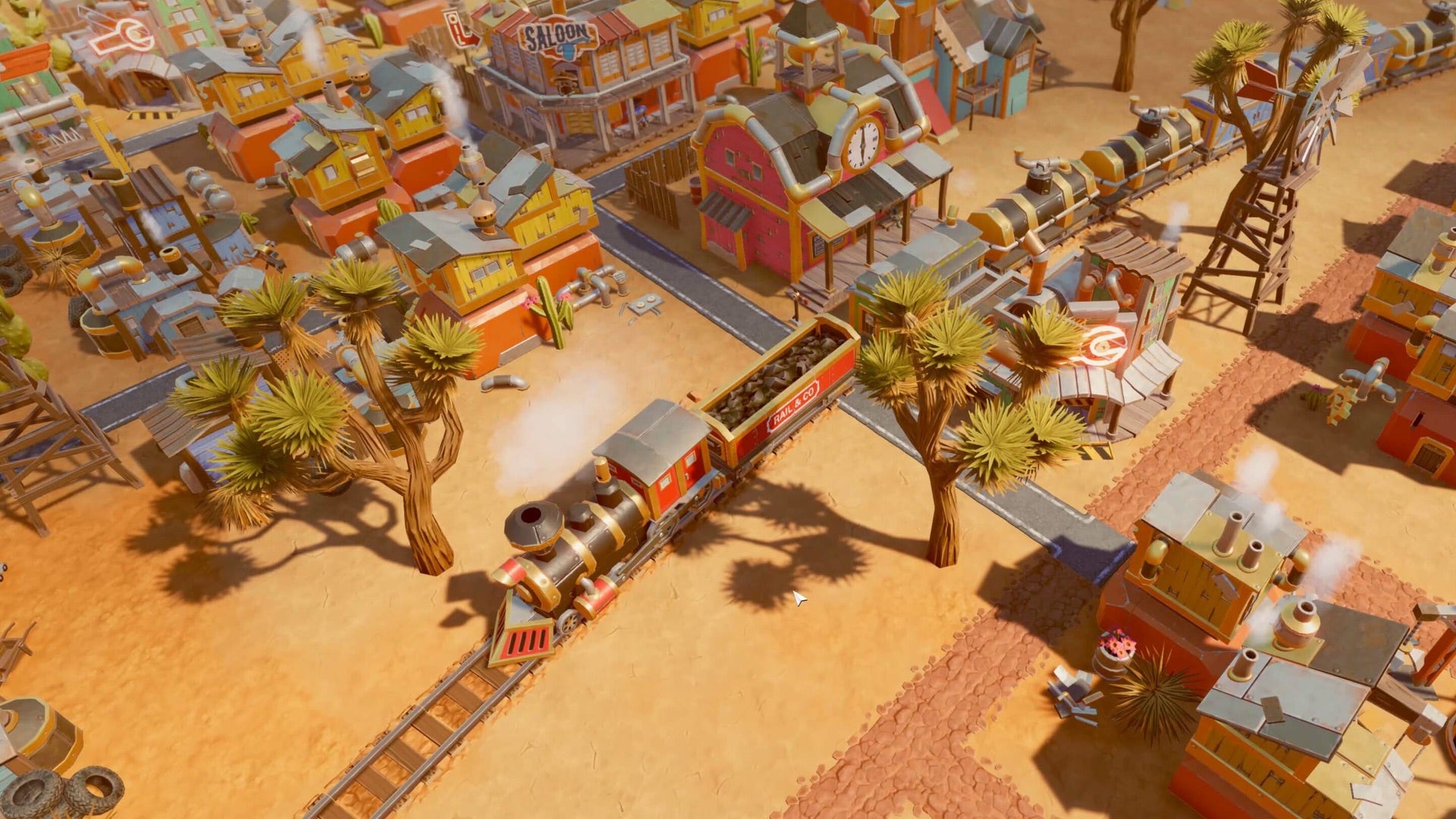 Thunderful Games has unveiled SteamWorld Build - the latest entry in its acclaimed, genre-hopping SteamWorld series - which promises to serve up a mix of "SimCity with Dungeon Keeper" when it comes to PC, Xbox One, Xbox Series X/S, PS4, PS5, and Switch later this year.
Build is the SteamWorld series' first 3D outing and challenges players to construct a city while also sending their workers to explore foe-packed mines below ground in order to keep a steady supply of building resources incoming.
Thunderful says there'll be a narrative component to the whole thing - the ultimate goal is to build a rocket to escape the planet before it shatters (events in Build run concurrently to those in SteamWorld Dig 2) - and you can get a closer look at its intriguing action in the studio's announcement livestream, as well as in Christian Donlan's very encouraging initial impressions.
Build's livestream unveiling was accompanied by teases of further SteamWorld titles in development, and while Thunderful didn't elaborate during its latest broadcast, previous announcements from the studio have given us a pretty good idea of what's still to come.
SteamWorld Headhunter - a "stylised and colourful, third-person co-op action adventure" - was announced in 2021, and a company earnings report shared last May revealed Thunderful also has a city builder (now revealed as Build), a mobile puzzle title, and a turned-based tactical shooter/strategy game on the way.
That report pointed to a 2023 release for Headhunter and the mobile game, with the shooter due next year. Thunderful says it'll have more details on its other SteamWorld projects at a later time, and while we wait for those - alongside a firm release date for the newly announced city builder - PC players can get stuck into a demo version of Build, now live on Steam.