Steam's Summer Sale list leaked
Updated: new and more detailed information.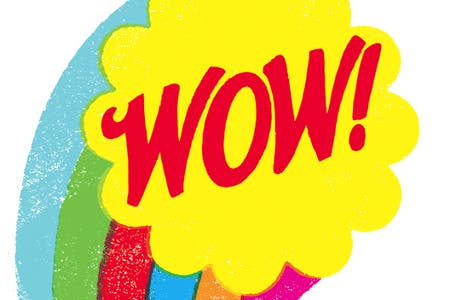 Update: The list has been fleshed out with additional information from the person who unearthed this content from the Steam registry - NeoGAF forum poster PaulLFC.
Note, the content is still unconfirmed, so please don't take as gospel.
Also, most of the prices are placeholder, although the $39.99 and $9.99 tags seem sensible enough to be final. But $99.99 for Duke Nukem Forever and DLC is a bit steep.
Original story: The contents of this summer's Steam sale have apparently gushed out.
They aired on Reddit and they're unconfirmed. They come from a Content Description Record Database "that describes every Steam game and subscription provided by Valve for the Steam service".
Taken as truth, there will be an 11-day indie sale, with different games bundled and deliciously discounted each day.
Outside of that, there will be slashes to various game-themed or genre-themed bundles.
There's a beefy Bethesda Collection on the list, which includes Skyrim, Brink, Fallout: New Vegas and Hunted. We wonder what that will cost during the sale?
Without further ado - the lists. Below the video.
Indie bundles:
Indie Bundle Day 1 - The Baconing, Edge, Anomaly Warzone Earth, Cave Story+, Lone Survivor ($39.99 placeholder)
Indie Bundle Day 2 - Universe Sandbox, E.Y.E, Oil Rush, Botanicula, Splice ($39.99 placeholder)
Indie Bundle Day 3 - Braid, Bit.Trip Beat, Runespell: Overture, Bunch of Heroes, Insanely Twisted Shadow Planet ($39.99 placeholder)
Indie Bundle Day 4 - Atom Zombie Smasher, Sanctum, Blocks That Matter, Sword and Sworcery (includes soundtrack), A Valley Without Wind ($39.99 placeholder)
Indie Bundle Day 5 - Audiosurf, Greed Corp., Gemini Rue, The Tiny Bang Story, Ys: The Oath in Felghana ($39.99 placeholder)
Indie Bundle Day 6 - Defcon, AaaaaAAaaaAAAaaAAAAaAAAAA!!! for the Awesome, SpaceChem, Trauma, Ticket to Ride ($39.99 placeholder)
Indie Bundle Day 7 - Zombie Driver, Dungeons of Dredmor, Vessel, Avadon: The Black Fortress, Qube ($39.99 placeholder)
Indie Bundle Day 8 - Wings of Prey, Hoard, Swords and Soldiers, Demolition Inc., Sol Exodus ($39.99 placeholder)
Indie Bundle Day 9 - Zeno Clash, VVVVVV, Revenge of the Titans, Jamestown, Capsized ($39.99 placeholder)
Indie Bundle Day 10 - Machinarium, Eufloria, Beat Hazard, Bit.Trip Runner, All Zombies Must Die ($39.99 placeholder)
Indie Bundle Day 11 - World of Goo, Star Ruler, Hydrophobia, Orion: Dino Beatdown, Waveform ($39.99 placeholder)
General discounts:
1C Collection - Cryostasis, Men of War series, NecroVisioN, Kings Bounty series, Theatre of War series, Rig 'n' Roll, Space Rangers 2 Reboot ($39.99)
2K Pack 2 Bionshock 2, Darkness 2: Limited Edition, Duke Nukem Forever, Mafia 2, SpecOps: The Line (no price yet)
Batman / Gotham City Imposters Bundle - Batman: Arkham Asylum, Batman: Arkham City & DLC, Gotham City Imposters ($99.99 placeholder)
Bethesda Collection - Brink & DLC, Hunted: The Demon's Forge, Fallout: New Vegas & DLC, The Elder Scrolls 5: Skyrim ($99.99 placeholder)
BioShock Franchise Pack - BioShock, BioShock 2 ($99.99 placeholder)
Bit Trip Beat Pack - Bit.Trip Beat plus soundtrack ($9.99)
Bit Trip Runner Pack - Bit.Trip Runner plus soundtrack ($9.99)
Blendo Games Pack - Airforte, Atom Zombie Smasher, Flotilla (no price yet)
Carpe Fulgur Bundle - Chantelise, Recettear, Fortune Summoners ($99.99 placeholder)
Civilization Collection - Civilization 3 Complete, Civilization 4 Complete, Civilization 5 plus DLC (not Gods & Kings) ($99.99 placeholder)
Command & Conquer Franchise Pack - Command & Conquer 3: Tiberium Wars, Command & Conquer 3: Kane's Wrath, Command & Conquer Red Alert 3, Command & Conquer Red Alert 3: Uprising, Command & Conquer 4 ($99.99 placeholder)
Cyan Complete Pack 2012 - Real Myst, Myst Masterpiece Edition, Myst 5, Riven, Uru, Spelunx, Manhole, Cosmic Osmo ($99.99 placeholder)
Cyanide Studios Compilation - A Game of Thrones, Blood Bowl: Dark Elves Edition, Blood Bowl: Legendary Edition, Loki, Pro Cycling Manager 2008, Pro Cycling Manager 2012 (no price yet)
Dawn of War Franchise Pack - Dawn of War 1 series and Dawn of War 2 series plus DLC ($39.99)
Deep Silver Compilation - Dead Island & DLC, Emergency 2012, Iron Front, Jane's Advanced Strike Fighters, Lost Horizon, Nail'd, Risen, Risen 2, Rush for Berlin, Sacred 2, Secret Files, Secret Files 2, The Dark Eye, The Whispered World (no price yet)
Duke Nukem Bundle - Duke Nukem Forever plus DLC ($99.99 placeholder)
Europa Universalis 3 Chronicles - Europa Universalis 3 Complete, EU3 Divine Wind, EU3 Heir to the Throne (no price yet)
Foreign Legion Bundle - Foreign Legion: Buckets of Blood, Foreign Legion: Multi Massacre ($59.99 placeholder)
Gratuitous Battle Pack - Gratuitous Space Battles, Gratuitous Tank Battles ($39.99 placeholder)
GTA IV Complete Pack - Grand Theft Auto IV, Grand Theft Auto: Episodes from Liberty City ($99.99 placeholder)
Indie Fright Pack - Burn Zombie Burn, The Path, The Scourge Project, The Void, Zombie Driver ($99.99 placeholder)
Kalypso Collection - Tropico 3, Tropico 4, Dungeons, Dungeons: The Dark Lord, Jagged Alliance: Back in Action, SkyDrift, Airline Tycoon 2, Port Royale 3, Bang Bang Racing ($99.99 placeholder)
Killing Floor Bundle - Killing Floor, Outbreak Character Pack, Nightfall Character Pack, Post Mortem Character Pack, London's Finest Character Pack, Defence Alliance 2, Steampunk Mr. Froster DLC,Christmas Character Pack, Urban Nightmare Character Pack, Harold Lott Character Pack ($19.99)
Majesty Franchise Bundle - Majesty Gold, Majesty HD, Majesty 2, Defenders of Ardania & DLC, Warlock: Master of the Arcane & DLC ($99.99 placeholder)
Nordic Games Compilation - Agatha Christie games, Aquanox, Aquanox 2, Gothic, Gothic 2, Gothic 3, Gothic 4 Arcania & expansion, Aura, Aura 2, Chaser, Europa 1400, Painkiller games, Safecracker, Safecracker 2, Spellforce Platinum, Spellforce 2 Gold, The Guild 2, Guild 2 Renaissance, Guild 2 Pirates of the European Seas (no price yet)
Paradox Collection - Crusader Kings 2, Defenders of Ardania, Europa Universalis 3 Complete plus Divine Wind, Gettysburg: Armored Warfare, Magicka Collection, Mount & Blade Series, Naval War Arctic Circle, Sword of the Stars 2, Warlock - Masters of the Arcane ($99.99 placeholder)
Pendulo Adventure Pack - Runaway: A Road Adventure, Runaway: The Dream of the Turtle, Runaway: A Twist of Fate, The Next BIG Thing, Yesterday ($29.99)
Perfect World Collection - Forsaken World, Rusty Hearts, Blacklight Retribution & Starter Pack (no price yet)
Railworks 3 - Summer Sale Collection - Railworks 3 plus 27 DLCs ($39.99)
Red Orchestra Franchise Pack - Red Orchestra: Ostfront 41-45, Mare Nostrum, Darkest Hour, Red Orchestra 2 plus Digital Deluxe DLC ($39.99)
Square Hit Collection - Deus Ex, Deus Ex: Invisible War, Deus Ex: Human Revolution Augmented Edition plus DLC, Hitman, Hitman 2, Hitman Blood Money, Just Cause 2 plus DLC, Lara Croft & the Guardian of Light plus DLC, Quantum Conundrum & soundtrack, Thief Gold, Thief II, Thief Deadly Shadows, Tomb Raider Legend, Tomb Raider Anniversary, Tomb Raider Underworld ($99.99 placeholder)
Sniper Elite Franchise Pack - Sniper Elite, Sniper Elite V2 & Pre-order rifles ($99.99 placeholder)
Space Marine Pack - Space Marine plus all DLC ($39.99)
S.T.A.L.K.E.R. Bundle - S.T.A.L.K.E.R. Shadow of Chernobyl, S.T.A.L.K.E.R. Clear Sky, S.T.A.L.K.E.R Call of Pripyat ($39.99 placeholder)
Stardock Collection - Demigod, Galactic Civilizations 2 Ultimate Edition, Sins of a Solar Empire: Rebellion ($39.99)
Strategy First Complete Pack - Dangerous Waters, Space Empires 4 Deluxe, Disciples 2, Iron Warriors, Space Empires 5, 688I Hunter-Killer, Fleet Command, Sub Command, Birth of America, Flatout, Flatout 2, Flatout Ultimate Carnage, Flatout 3, Ghost Master, Vegas: Make it Big, Making History, Making History 2, Ducati World Championship, Culpa Innata, Sacred Gold, Darkstar One, Jack Keane, Jagged Alliance 2 Gold, Exodus From the Earth, Perimeter 2, Ankh: Heart of Osiris, Ankh: Battle of the Gods, BC Kings, Port Royale 2, 9th Company - Roots of Terror, Puzzle Kingdoms, Patrician III, The Great Art Race, Bad Rats, Razor 2, Chocolatier: Decadence by Design, Cooking Dash, Diaper Dash, Diner Dash, Dream Chronicles, Emerald City Confidential, Wandering Willows, Wedding Dash 2, Zenerchi, DinerTown Tycoon, DinerTown Detective Agency, Nightshift Code, Nightshift Legacy, Fitness Dash, Parking Dash, Mahjong Roadshow, Trijinx, Valerie Porter, Gemini Lost, Ironclads Collection, Dimensity, Hazen, World Basketball Manager 2010, Dark Fall: Lost Souls, Zombie Pirates, Hotel Dash, Deep Black, Fireburst ($99.99 placeholder)
Sword of the Stars Franchise Bundle - Sword of the Stars Complete, Sword of the Stars 2: Lords of Winter, Immersion Pack DLCs ($99.99 placeholder)
Tale of Tales Complete Pack - The Graveyard, The Path, Fatale (no price yet)
THQ Collection - S.T.A.L.K.E.R, Darksiders, Dawn of War 2 series, Space Marine, Nexuiz, Homefront, Saints Row: The Third, Metro 2033, Company of Heroes Series, Titan Quest ($99.99 placeholder)
Victoria Franchise Bundle - Victoria, Victoria 2 & DLC, Victoria 2: A House Divided expansion pack ($99 placeholder)
Possibles:
2K Games & Rockstar "Public Released" Pack (may not be a pack but recently updated) - no price yet - Bioshock, Bioshock 2, Borderlands & DLC, Bully, Civilization IV Complete, Civilization V & DLC, Civ V Gods and Kings, CivCity: Rome, Darkness II, Duke Nukem Forever & DLC, Freedom Force Pack, Grand Theft Auto series, LA Noire, Mafia II & DLC, Max Payne 1 and 2 (not 3 though), Manhunt, Midnight Club 2, MLB series, NBA series, Railroad Tycoon 2, Railroad Tycoon 3, Shattered Union, Sid Meier's Pirates!, Sid Meier's Railroads!, SpecOps: The Line, Stronghold Pack, X-ComCollection
Activision Pack (may not be a pack but recently updated) - no price yet - Everything, including MW3
SEGA "Public Compilation" Pack (recently updated but may not be a pack in the sale) - no price yet - MegaDrive / Genesis Classics Collection, Aliens vs Predator, Alpha Protocol, Dreamcast Collection, Football Manager series, London 2012, Total War series, Sega Rally, The Club, The Incredible Hulk, The Golden Compass, Universe at War, Vancouver 2010, Virtua Tennis 2009
Ubisoft Public (probably not a pack, but updated in the last couple of days so who knows) - no price yet - Everything on Steam (6 pages of it, too much to list)