Steam's autumn sale now live, with discounts on Life is Strange 2, Dead Cells and the Fallout series
Prices are falling.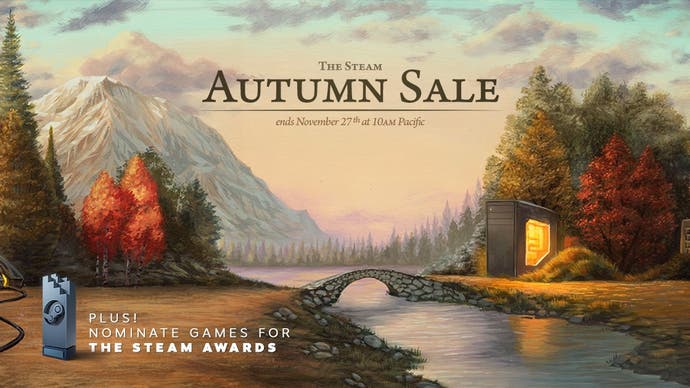 What's that sound? Is it the crackle of autumn leaves? Nope - it's me handing over a couple of crisp £10 notes. Yep, you guessed it - it's time for yet another Steam sale, and this one sports a number of deals you may want to snap up.
Looking beyond the (frankly gorgeous) Steam store page artwork, there are 50 per cent discounts on a number of big titles such as Far Cry 5, Nier: Automata and Total War: Warhammer 2, which now cost £24.99, £19.99 and £19.99 respectively. Monster Hunter: World, Life is Strange 2: Episode 1 and Crash Bandicoot N.Sane Trilogy have also been given the Steam sale treatment.
Now also seems like a good time to pick up the Sid Meier's Civilization 6 Gold Edition, which has dropped from a hefty £109.92 to £33.14, and includes six DLC packs along with the Rise and Fall expansion. Kind of like the price you'd normally pay for a game, really.
If you're trying to ease away the pain and disappointment of Fallout 76, Steam has you covered, with significant discounts to (most) of the titles in the series. Fallout 4: Game of the Year Edition is now £15.99, while the classic games only cost £1.99 each to stash away in your Steam vault. Maybe Valve is still bitter that Bethesda chose to sell Fallout 76 on its own digital distribution platform. Although, judging by how the reviews have been going, it may have dodged a bullet.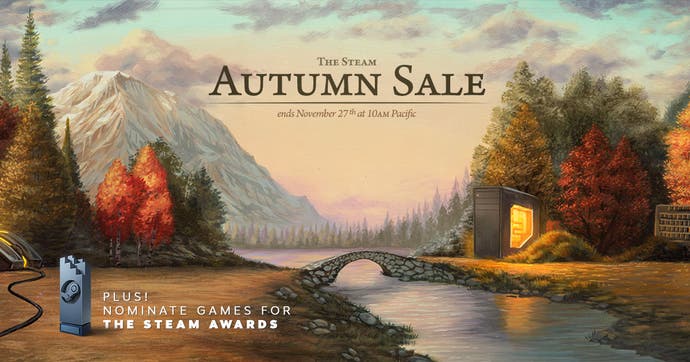 It's also been a strong year for indies, and some of these have also been given discounts. You can now pick up Dead Cells for £17.59, while Frostpunk will set you back £16.74. Let's hope prices stay frozen there for a while.
In other Steam news, the Steam Awards are now open for nominations, meaning you can put forward any game you want for a range of categories. You have until 27th November to decide your favourites (the same day as the end of the Autumn sale), and the winners will be announced in February. At least it's one competition where you can guarantee Fortnite won't get any awards.