Starlink: Battle for Atlas is a Ubisoft toys-to-life sci-fi game
As teased in Watch Dogs 2.
Ubisoft has announced another new IP in its E3 2017 press conference - Starlink: Battle for Atlas, a toys-to-life game set in space.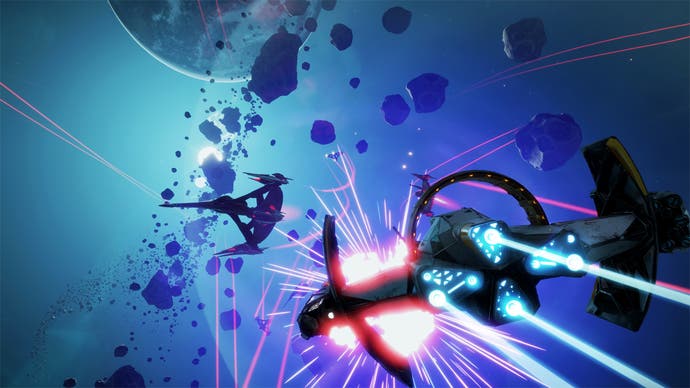 In real-life, you'll build your spaceship and customise it with different parts, which are then reflected in the game.
Details are thin on the ground, but it's coming to PlayStation 4, Xbox One and Nintendo Switch in 2018.
You may remember concept art from the game was included in Watch Dogs 2, in a mission where you hacked into a Ubisoft office to steal details on an unannounced Ubisoft project.