Star Wars: Knights of the Old Republic launches on Android
You know what to do, meatbag.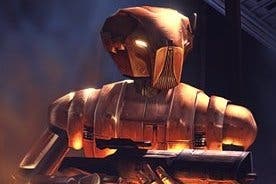 Star Wars: Knights of the Old Republic - widely considered one of the greatest role-playing games of all time (and a personal favourite) - has finally launched on Android.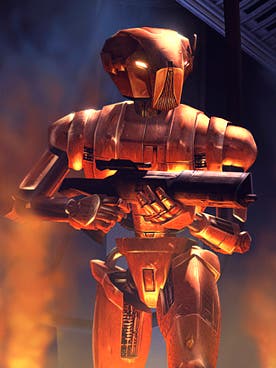 It's on the Google Play store for £3.20 - that's 50 per cent off for the launch.
This version, according to the game's description, is the full KOTOR experience, and has not been slimmed down for mobile. So, developer Aspyr Media warned, be patient while downloading. The file weighs in at 2.4GB.
Aspyr has done some work to make the Android version more palatable. It's streamlined the user interface for touch screens, popped in full HID controller support for those who prefer the original control scheme, and added achievements.
KOTOR, first developed by BioWare, is set four thousand years before the Galactic Empire, at a time when hundreds of Jedi Knights are fighting the Sith.
During the course of the game you get to decide whether to follow the Light or the Dark side of the Force.
KOTOR requires Android 4.1 and up.