Star Wars: Commander is your next Star Wars game
But...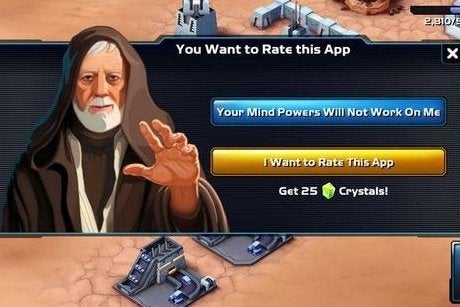 A new Star Wars game released today on the App Store.
Star Wars: Commander is a free-to-download mobile game heavily influenced by phenomenally successful base-building game Clash of Clans.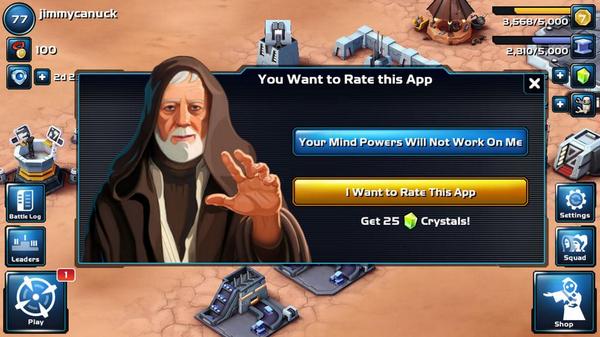 In Star Wars: Commander you pick between the Rebels and the Empire and build up your base, defending it from invaders while doing a spot of invading yourself. It's got decent visuals, all the right Star Wars sound effects and the big characters, such as Han Solo and Darth Vader, present and correct.
Of course, in-app purchases are where Disney will make its money. In the game you can speed up the building of structures and the training of troops, for example, by using crystals. We've had a gander at the in-game shop and here's what you can buy:
500 £2.99
1200 £6.99
2500 £13.99
6500 £34.99
14,000 £69.99
Star Wars: Commander is available for iPhone and iPad right now, with an Android version to follow. LucasArts (remember them?) recommends the iPhone 4S and above, and iPads running iOS7 and above.
From the game's listing: "Before you download this experience, please consider that this app contains social media links to connect with others, in-app purchases that cost real money, push notifications to let you know when we have exciting updates like new content, as well as advertising for The Walt Disney Family of Companies and some third parties."