Spider-Man PS4 overtakes God of War as the fastest-selling first-party PlayStation game ever
Swing when you're winning.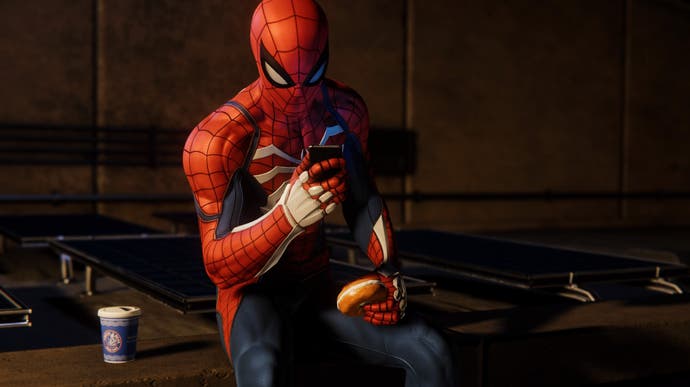 Spider-Man PS4 is the fastest-selling PlayStation first-party game ever.
Insomniac's open-world swing-a-thon sold over 3.3m copies during its first three days on sale, Sony said.
Stephen Turvey, PlayStation's global senior vice president of sales and head of North America business operations, told USA Today Spider-Man "met and exceeded all expectations".
Spider-Man dethroned Sony Santa Monica's God of War, which was the previous fastest-selling first-party PlayStation game with 3.1m sold in its first three days. Before that it was Naughty Dog's Uncharted 4 with 2.7m sold in the first seven days.
Sony's having an amazing time of it when it comes to first-party PlayStation games, with Horizon: Zero Dawn, God of War and now Spider-Man proving smash hits.
Spider-Man's success is well-deserved. Find out why in Eurogamer's Spider-Man review.