Spicy Horse announces card combat RTS hybrid Hell Invaders
Well I'll be damned.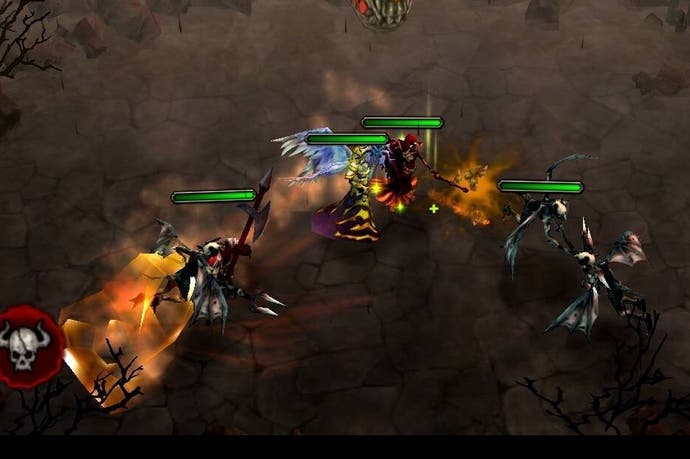 Spicy Horse, the Shanghai-based studio founded by Alice developer American McGee, has revealed its latest upcoming project, a card combat RTS hybrid tentatively titled Hell Invaders.
Evidently the characters within the cards have full 3D representations that duke it out, which probably explains why some screenshots look more like Diablo than Magic. Also, the cards will sport upgrades and swappable skills, so cards for the same creature can have different stats.
Not much else is known about Hell Invaders, but it's confirmed to have a full single-player campaign and PvP multiplayer.
Hell Invaders is currently set for an autumn release on PC, Mac, Linux, and "tablets."