Space Engineers' long-awaited Xbox One edition finally arrives in April
Five and a half years after it was announced.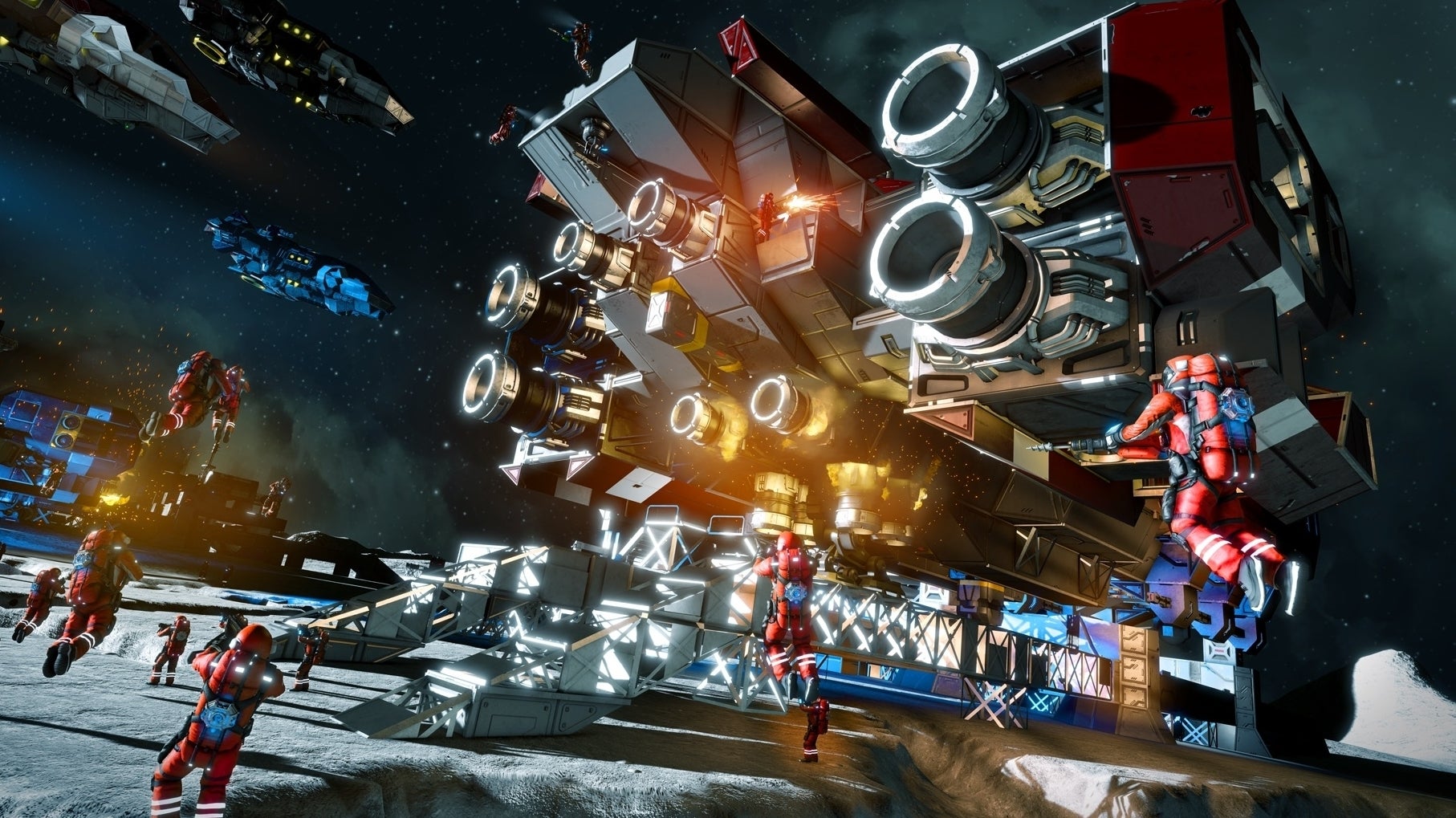 Developer Keen Software House's construction-focussed sandbox game Space Engineers is finally making its way to Xbox One on 15th April.
Space Engineers, which Keen describes as a "sandbox game about engineering, construction, exploration and survival in space and on planets", launched in its version 1.0 guise last February on PC, having been in Steam early access for almost five and a half years.
It's an absurdly ambitious game, enabling players (either working solo, co-operatively, or competitively in survival or creative modes) to build everything from planet-bound outposts to space stations and ships, piloting the latter among the stars to explore ever-further.
There's volumetric physics, plus simulated electricity, oxygen, and gravity systems, and even deformable environments - all of which you'll need to consider as you continue to build.
The Xbox One version of Space Engineers was originally announced all the way back in 2014, and now, more than half a decade later, it's ready for release.
It'll cost £16.74/$19.99 USD on the Xbox Store when 15th April arrives, and those that pre-order will receive the Veteran Mark II, NextGen, and Aviator skins. Pre-orders also include four day pre-launch access and priority access to the closed beta, currently expected in March.
More on the Xbox One version of Space Engineers can be found on the official blog.