Space combat roguelike Everspace confirmed for Xbox One and Windows 10
Dogfighting game mixes X-Wing with Spelunky.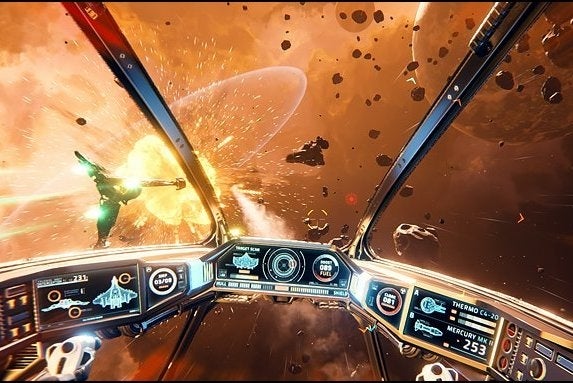 Space shooter roguelike Everspace has joined the ID@Xbox program for an Xbox One and Windows 10 release in addition to its Steam version due in Q4 2016.
The Windows 10 version will launch simultaneously with the Steam version while the Xbox One port will mark its console debut. Mac and Linux support are also confirmed.
Developed by Rockfish Games (Galaxy on Fire), Everspace raised €420,252 (about £304k) on its Kickstarter campaign last month, nearly doubling its €225k (about £163k) goal.
Rockfish recently confirmed that Everspace will feature a Hardcore Mode with permadeath as well as support for both gamepads and VR.
See Everspace's pre-alpha build in action in its latest trailer below: