Sony working on 25 games for PlayStation 5, half of which are new IP
Gran total.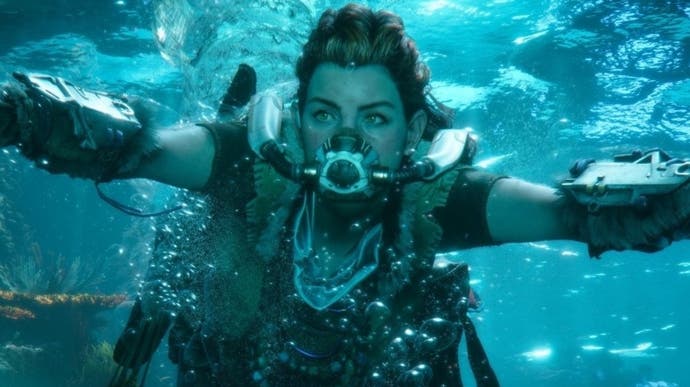 Well, it sure sounds like PlayStation Studios has been beavering away creating first-party games for the PlayStation 5, as an interview has revealed Sony currently has 25 PS5 titles in the works - half of which are new IP.
Speaking to Wired, Guerilla cofounder Hermen Hulst shared the numbers and said "there's an incredible amount of variety originating from different regions" in the pipeline, with a mixture of "big, small, different games".
There are, of course, several first-party games we already know about - including Ratchet and Clank: Rift Apart, Horizon Forbidden West, Gran Turismo 7 and God of War: Ragnarok. Yet that still leaves plenty of games unaccounted for.
The way the PlayStation Studios brand works, however, means that not all of these mystery games will necessarily be made by Sony-owned studios. Back when the brand was announced, senior vice president Eric Lempel told GamesIndustry.biz that the PlayStation Studios brand "...doesn't mean that we outright own the developer, but it just means we brought it up as a first-party. In a lot of cases we don't own the developer." So as noted by The Verge, the number likely includes games from outside studios like Haven Studios, and Ember Lab (which is making Kena: Bridge of Spirits). Some of these games could be on a similar scale to Returnal, another title made under the PlayStation Studios brand by independent developer Housemarque. And it's fair to say that one turned out pretty well (we certainly thought so).
So it seems there are plenty of new games for the PS5 on the horizon - even if the jury's out on exactly what these will be. All you have to do now is actually get your hands on a PS5, which could be tricky, seeing as Sony anticipates supply problems to run into 2022.