Sony signals end of PlayStation Mobile
We barely knew you.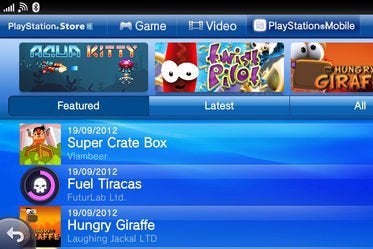 Sony will shut down PlayStation Mobile this July.
The PlayStation Mobile store will be discontinued on 15th July 2015, although you'll still be able to buy PlayStation Mobile content up until 10th September via a browser.
In-app purchases and the re-download of purchased content will be discontinued after 10th September. The PlayStation Mobile Developer Portal will then shut down on 30th November 2015.
The PlayStation Mobile for Android app will be unavailable after 10th September.
You'll be able to continue playing previously bought PlayStation Mobile games, but you have to jump through a few hoops to do so.
If you're on Vita, you need to complete the device activation process between now and 10th September 2015.
Go to [Settings]> [PSN]> [System Activation]> [PlayStation Mobile]> [Activate]> [OK].
If you're using a PlayStation Certified device, you need to open up the PSM app and launch any bought PSM content between 10th April and 10th September 2015 to complete the content authentication process.
Words of warning:
"We would like to sincerely thank our dedicated PlayStation fans and the development community for their participation in PSM," reads a message on PlayStation.com.
PlayStation Mobile launched in 2012 as a follow-up to PlayStation minis, and was designed to deliver the kind bite-sized gaming people associate with the App Store. Obviously, it didn't work out.
Currently, you can access PlayStation Mobile games from any PlayStation Certified devices, like Android tablets and smartphones, and Vita. PlayStation Mobile games include Lemmings, Haunt the House, Surge, Super Crate Box and Alien Breed.