Sony reveals PlayStation 5 accessibility controller
Project Leonardo.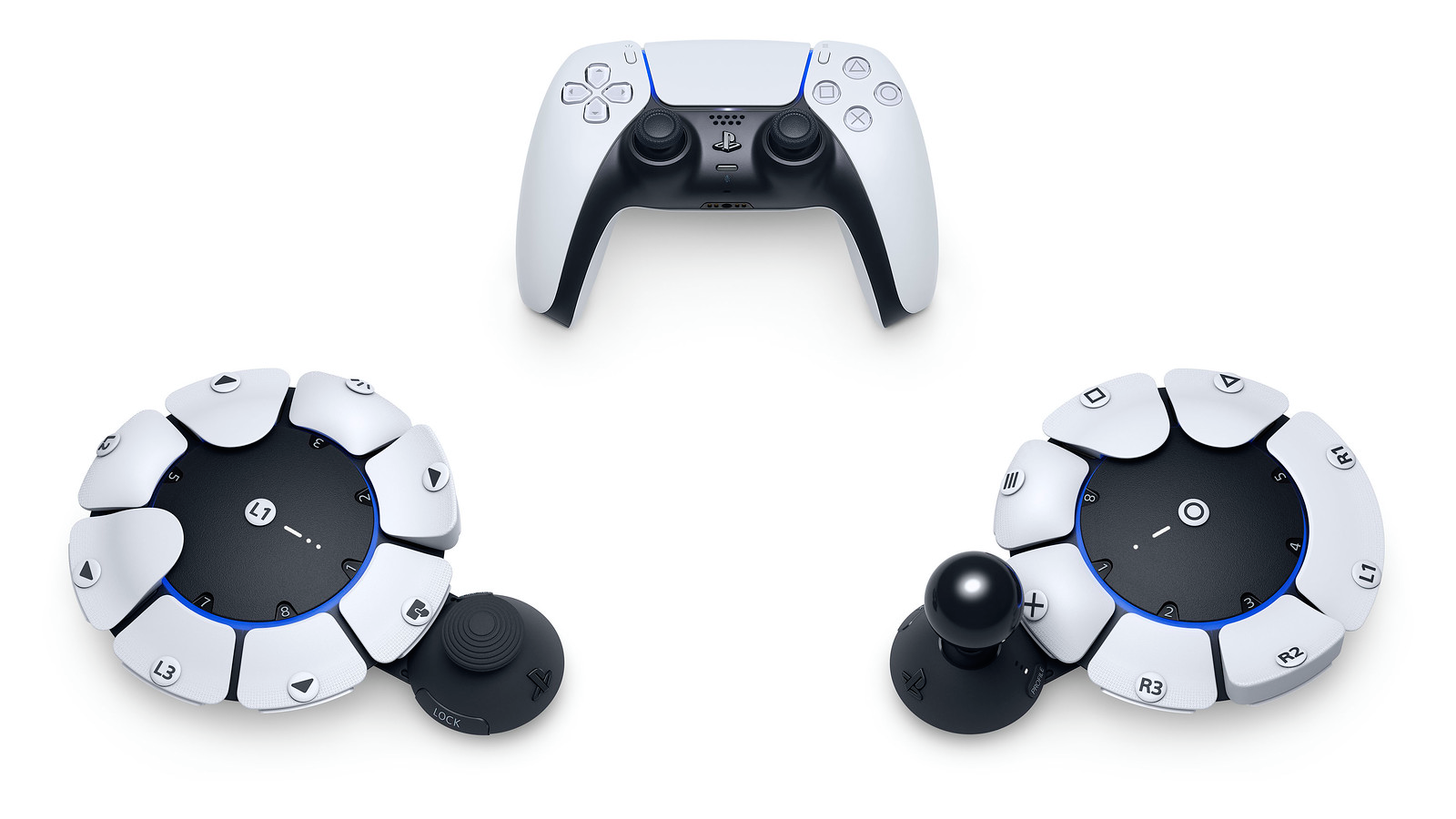 Sony has revealed Project Leonardo, a new accessibility controller for the PlayStation 5.
Announced at CES, the controller has been designed with contributions from accessibility experts and organisations like AbleGamers, SpecialEffect and Stack Up.
The controller is highly customisable, comprising a circle of various large buttons and a control stick. You can hear more about its development in the video below.
As well as hardware customisation, with players able to amend the control layout and analogue stick positioning, the controller will support software customisation so players can remap buttons and create control profiles on the console.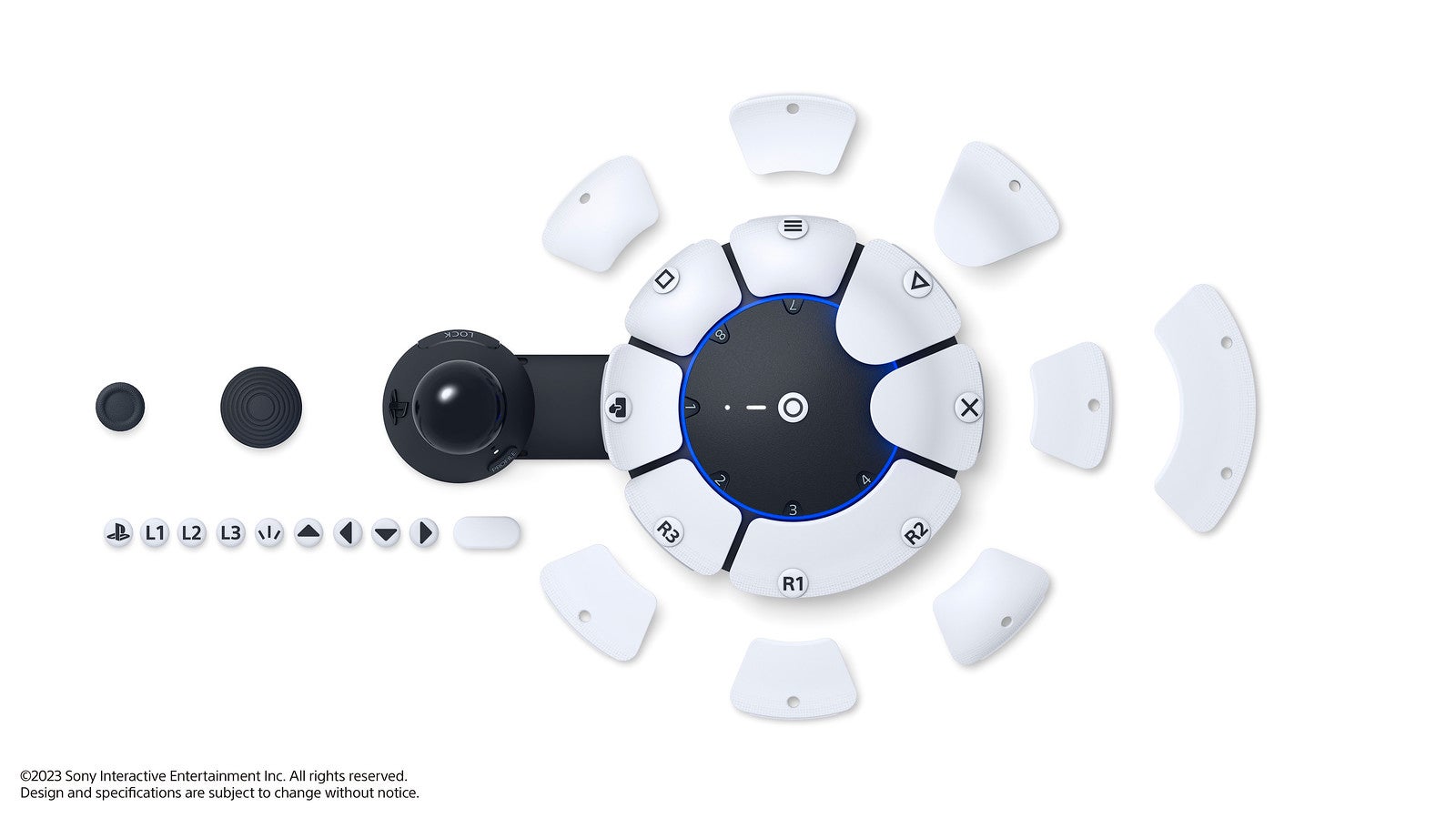 The controller will also work alongside the existing DualSense controller and other Project Leonardo controllers for a single setup or to play collaboratively with others.
Furthermore, the controller lies flat so can be used on any surface or wheelchair tray, or secured to mounts, and can be oriented 360 degrees to suit the player.
Alongside accessibility options in the likes of The Last of Us Part 1 and God of War Ragnarök, Project Leonardo is the accessibility hardware that disabled gamers have been asking for.
"Project Leonardo is part of the PS5 product family and is based on the same design concept," said Sony Interactive Entertainment designer So Morimoto.
"We were inspired by the idea of all players enjoying the world of PlayStation together. Our team tested over a dozen designs with accessibility experts, looking for approaches that would help address key challenges to effective controller use. We finally settled on a 'split controller' design that allows near free-form left/right thumbstick repositionability, can be used without needing to be held, and features very flexible button and stick cap swapping.
"Because players can customise Project Leonardo according to their needs, there is no one 'right' form factor. We want to empower them to create their own configurations. The controller can also flexibly accept combinations of accessibility accessories to create a unique aesthetic. I am excited that the design will be completed through collaboration with players rather than presenting them with a single form factor."
The controller is still in development as Sony gathers feedback from the disability community. There is no release date yet, or - importantly - price.
More information on Project Leonardo can be found on the PlayStation Blog.
"Our focus has always been about breaking down barriers to gaming and enabling as many people to enjoy games as possible," PlayStation head Jim Ryan told Wired.
"We're always listening to our community, and we know many players have been asking us for a controller that can help reduce physical barriers to play. Project Leonardo is a product we've been developing for years, with the goal of making something that is truly unique and caters to a wide range of players with different physical needs. It's really a toolbox for you to customize your play experience how you want. I can't wait to see how the community unlocks its full potential and to see even more players experience our games."
Blind gamer and accessibility consultant Steve Saylor has called the controller "the missing piece for disabled players to play PS games".
SightlessKombat, another accessibility consultant, is "glad to see efforts to allow more people to play continuing".
Whilst I don't have any personal need for this myself, I'm glad to see efforts to allow more people to play continuing. I hope this is as useful as it seems like it could be for those that need it. https://t.co/NR5IiXQ90c

— SightlessKombat, "Make Us Whole" #DeadSpace (@sightlessKombat) January 5, 2023
Accessibility consultant and Eurogamer contributor Vivek Gohil recently wrote about accessibility issues in open world games.
"Project Leonardo is a dream come true for disabled gamers who cannot use the DualSense controller to enjoy the wonders of PlayStation games," Gohil told Eurogamer.
"Personally, as a lifelong fan of PlayStation having an unfair hardware barrier preventing me from enjoying the next gen was tough. Project Leonardo shows that PlayStation values all gamers and this inclusivity is forever. The hardware now matches the high accessibility bar set by PlayStation developers and that's beautiful."
For more on custom accessibility controllers, check out Victoria's interview with Caleb Kraft, the man making controllers accessible for everyone.