Sony reiterates you can sell and share your PS4 games
After Terms of Service causes concern.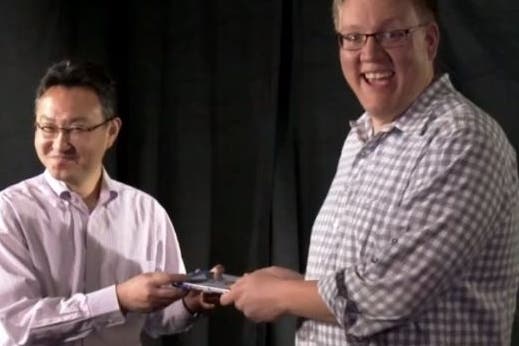 You can sell or share your PlayStation 4 games, Sony has reiterated.
Sony stressed nothing had changed since its eye-catching announcement at E3 in June after the updated PlayStation 4 software usage terms had caused concern.
The Sony Entertainment Network terms of service, updated this month, caught the eye for clause 7, which governs resale.
It reads as follows: "You must not resell either Disc-based Software or Software Downloads, unless expressly authorised by us and, if the publisher is another company, additionally by the publisher."
More UK specific software usage terms are on the PlayStation UK website.
The terms governing the resale of games already applied to PlayStation 3, but because the document was updated to apply to PlayStation 4 also, it had been seen to contradict Sony's messaging about game trading.
A Sony spokesperson issued Eurogamer the following statement: "As SCE [Sony Computer Entertainment] announced at E3, consumers will be able to sell or share their PS4 disc products."
Sony Worldwide Studios boss Shuhei Yoshida added on Twitter: "If you are concerned about our new European TOS, we confirm that you are able to sell or share your disc PS4 products, including in EU."
Also of note in the terms of service is clause 14, titled: "Are we monitoring PSN?"
"Yes," is Sony's answer, "but we can't monitor all PSN activity and we make no commitment to do so." Sony said it reserves the right to monitor and record your PSN activity, however, as part of its ongoing battle against griefers.
"Any information collected in this way, for example, your UGM, the content of your voice and text communications, video of your gameplay, the time and location of your activities, and your name, your PSN Online ID and IP address, may be used by us or our affiliated companies to enforce these Terms and the SEN Terms of Service, to comply with the law, to protect our rights and those of our licensors and users, and to protect the personal safety of our employees and users," read the terms.
"This information may be passed to the police or other appropriate authorities." You have been warned.