Sony launches PlayMemories on PlayStation 3
UPDATE: Sony confirms UK price.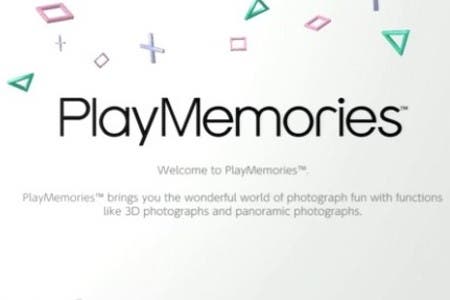 UPDATE: The PlayMemories Studio paid-for app costs £11.99 / €14.99, Sony has confirmed to Eurogamer.
ORIGINAL STORY: Sony has launched the PlayMemories Studio app on PlayStation 3. It replaces both the original PlayMemories and Filmy applications.
Studio lets you interact with digital photos and HD video clips. You can download the application to your PS3 from today.
PlayMemories Studio lets you view, manage, edit and share photos and videos. The Studio lets you plug in your digital camera or camcorder and use your PS3 controller to view the content. This process, Sony said, "harnesses the huge processing power of PS3".
You can use the viewer to browse 3D clips, should you have them, from your PS3, a connected drive or a USB. It's all displayed together in a timeline view. You can filter by date, smiles, 2D/3D, favourites and even GPS data. The Map view displays all your geotagged images in place. For this, though, you need a GPS-equipped camera or camcorder. On screen, you spin a globe and "re-live the excitement of your travels".
On the editing side, there are 11 one-button picture effects, including sepia, toy camera, soft focus and monochrome. On the video side, you can use the PS3 controller to tag, trim and join clips. From there, you can add on-screen captions, and voice-changing and sound effects.
As is the modern way, you can share your content online - straight to Facebook. Sony plans to support uploads to PlayMemories Online, the new cloud-based service that lets you access your content from a connected TV, PC, smartphone or tablet, at some point in the future. As it stands, images can be transferred wirelessly to PS Vita or PSP.
The trial version of PlayMemories Studio, which lasts 30 days, should be available to download now from the PlayStation Store. How much does it cost after the trial expires? We've asked Sony. PlayStation Plus subscribers get full, lifetime access at no extra cost as part of their annual subscription.
There is another way to get the paid for version: buy one of the latest Sony made digital cameras or camcorders, and you'll get a digital coupon for a free download of the paid for version. This offer is available from 29th March.