Sony decided against download only PS4 because of slow internet speeds - report
PS4 and next Xbox both have optical drives, claims WSJ.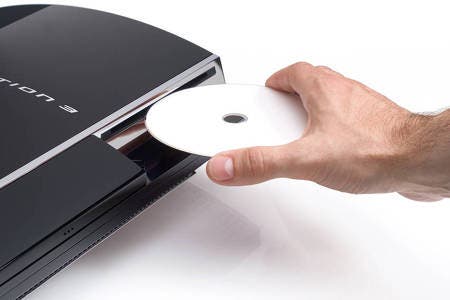 Sony decided against a download only PlayStation 4 because of slow internet speeds, according to a new report.
The Japanese company considered a digital only offering, but instead opted for an optical drive because customers in countries where internet speeds are relatively slow would struggle to download large game files, the Wall Street Journal claimed.
Sony's PS4 is rumoured to be set for launch next year, although the company has gone on the record to say it will not make an appearance at E3 next month.
In January Sony chief Kaz Hirai suggested a full switch to digital content delivery for its console business was still some way off.
Hirai explained that the networking infrastructure necessary for a download-only marketplace is nowhere near being in place.
"It's very important that we continue to have a dedicated home-based console," said Hirai.
"Relying solely on networks to deliver content is unfortunately just not possible. It's still very difficult to have consumers download 50GB of data or more."
Hirai's comments echoed those made by colleague Shuhei Yoshida late last year. "We believe, for some consumers, the time is [right], but for other consumers, the time is still not [right]," said Yoshida ahead of the Vita launch.
"So we believe the time is still not right to go download-only as a platform. Some PS Vita titles, like Uncharted: Golden Abyss, will be close to 4GB in size, which could be too large to download for consumers who do not have a fast broadband connection.
"Also, some consumers like shopping in retail stores, talking to knowledgeable store clerks, buying and playing games on the spot. We do not want to remove that capability from consumers."
According to the WSJ Microsoft will include an optical drive in the next Xbox, too, again, due to concerns about access to internet bandwidth. Microsoft's next console is also set for launch next year, according to reports.