Sony announces slimmer, lighter PlayStation Vita redesign
UPDATE: full tech specs released, including info on new LCD screen.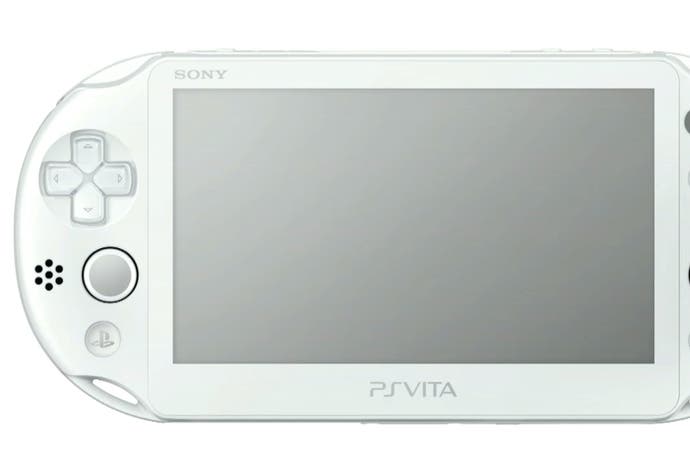 UPDATE: Sony has released the tech specs for the new Vita. They are republished below. ORIGINAL STORY: A redesigned version of PlayStation Vita has been announced for release on 10th October in Japan.
The new model will be 15mm in width - 20 per cent thinner than the existing model - and weigh 219g, making it 15 per cent lighter.
1GB of onboard memory will also be included, meaning you won't need a memory card for game saves and smaller downloads.
The new Vita also features an improved battery life (boosted by an extra hour, now up to six hours gameplay time). And it'll be available in a range of colours: yellow, pink, white, gray, lime green and light blue.
But the Vita's OLED screen has been replaced by an LCD one, Sony mentioned. The new, multi-touch capacitive type LCD screen is five inches (16:9), 960 x 544, with approximately 16 million colors.
"Thanks to the rapid progress of LCD technology in recent years, the new display provides users with the highest-level image quality, perfect for deep and immersive gaming experience that is at the core of PS Vita," Sony said.
A larger, 64GB memory card will also be made available on 10th October in Japan. There, it costs 10,479 yen (around £67). The 4GB, 8GB, 16GB and 32GB memory cards have all seen price reductions in Japan.
The new Vita has been developed to be "more casual and friendly for a wider range of users", Sony said.
Will the new Vita be released on these shores? A Sony Computer Entertainment Europe spokesperson told Eurogamer: "We've not made any announcement about whether the 2000 series & Vita TV will be releasing in the UK / Europe."