Sonic movie director says studio hears criticism and character redesign is "going to happen"
"The message is loud and clear...".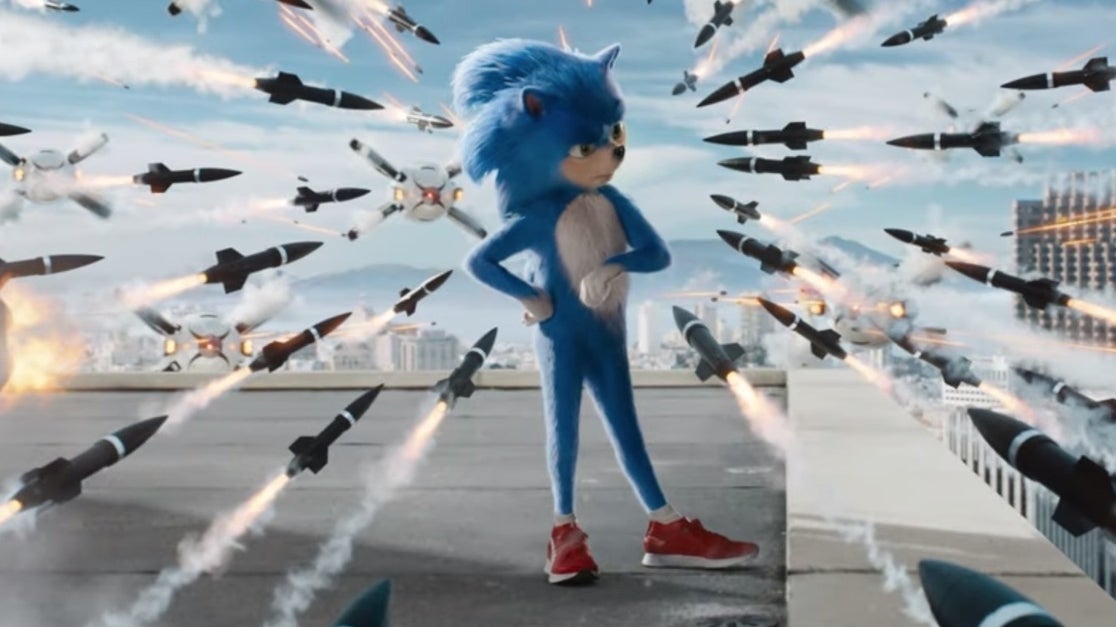 Eyebrows across the internet have been arched dramatically ever since the first images of Paramount's Sonic the Hedgehog movie, and its highly controversial Sonic redesign, were revealed. But now the film's director has promised that, following sustained criticism of celluloid Sonic's new looks, changes to the character are "going to happen".
There's been little in the way of positive sentiment around the new-look Sonic, right from the character's early reveal . That's pretty understandable, however; rather than building on the hedgehog's iconic design (the result of almost three decades of evolution), Paramount opted to go its own way, foisting its own weird version of the character - a beady-eyed, semi-humanoid, hairy mess of an effort - onto a less than enthusiastic world.
And the disapproval only grew louder once everyone finally got to see the thing in motion.
After several days of incessant ridicule aimed at the Sonic movie, following the unveiling of its first proper trailer, Jeff Fowler, director on the film, has taken to Twitter to let the world know that its disdain has been heard. "Thank you for the support. And the criticism," he wrote, "The message is loud and clear... you aren't happy with the design & you want changes."
And then came the news that made the internet exhale like a billion slowly deflating balloons: "It's going to happen. Everyone at Paramount & Sega are fully committed to making this character the BEST he can be...". At present, there's no word on what the promised changes might be, but there've been plenty of fan fixes circulating over the last few months, with the most effective being simple tweaks to reinstate Sonic's distinctive, visor-like eyes.
The Sonic movie (which stars James Marsden and Jim Carrey) is currently scheduled to launch on 7th November, so there're still a good few months for Paramount to select and implement a design that's more respectful of one of gaming's most iconic video game characters. And even if the end result is still a weird, blue, excessively hirsute abomination, it's at least heartening to know that the team behind the movie is listening.