Someone's making Halo Infinite on PlayStation using Dreams
Doing the grunt work.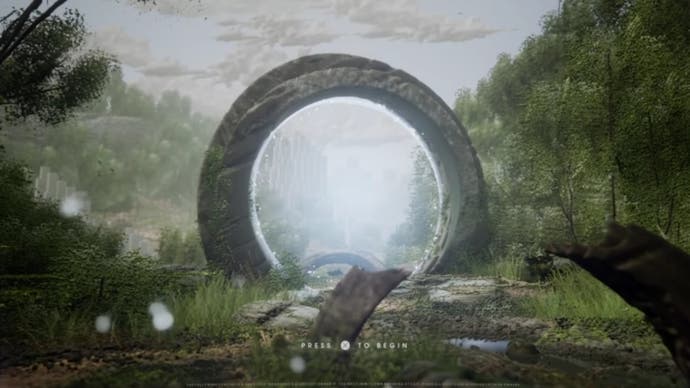 I think it's fair to say the recent gameplay demo for Halo Infinite, shown during the July 2020 Xbox Games Showcase, was somewhat divisive for Halo fans. While some loved the nostalgic feel of the demo, others took issue with the slightly blocky art style, prompting a big internet debate about whether Halo Infinite actually looked good. At least everyone can agree that the new Craig the Brute memes are great.
Still, clearly the demo was enough to inspire someone to get creative, as an enterprising PlayStation user has been working on their own interpretation of Halo Infinite using Media Molecule's Dreams. Explaining they'd been inspired by the recent Xbox showcase, Reddit user Disarmed uploaded a short clip of their progress so far, and the world they've created is almost painterly in style. Although there's currently no action to speak of, the start screen and landscapes created by Disarmed are gorgeous, with lush green forests, sun beams, wispy clouds and a classic Halo ring in the distance. They've also created a UI and gun animation, and given Master Chief a deliberately slow walking pace.
Disarmed said it was not his intention to provoke further conversation around Halo Infinite's visuals, and that he just wanted to recreate the demo for entertainment purposes.
"This is purely for fun, I'm actually really excited for Halo on the Series X," Disarmed explained. "I've got love from both sides of the battlefield."
This particular Dreams project doesn't appear to be playable yet, and Disarmed said they're still working on fixing the field of view "along with some other things". Perhaps we'll eventually see a playable build released with some combat - and maybe even Craig the Brute.
Meanwhile, if you want a technical explainer on why Halo Infinite's graphics may have looked a little "flat" on the PC build demo, Digital Foundry's Alex Battalgia has the full details.